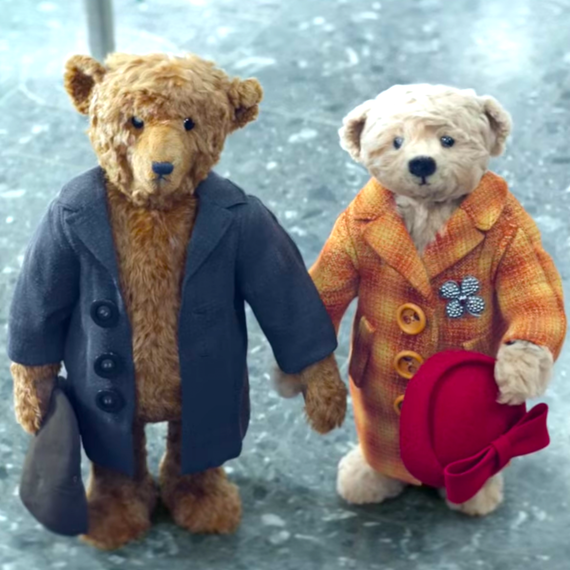 With Christmas only five weeks away, retailers have already started releasing their holiday commercials. And apparently, this year, they are all trying to make us cry our way to December 25 — think cute puppies and stuffed animals.
And it's positively working. Let's be honest, you must have a heart of stone to be able to resist the sight of two elderly teddy bears being welcomed at the airport by their family (spoiler alert). Or Buster the Boxer finding his passion for trampoline jumping.
Trust us, there won't be a dry eye in the room after you watch all of these five heart-warming Christmas commercials.
1. Of course, we've all seen this one: a couple of cuddly teddy bears made the world cry in viral ad from London's Heathrow Airport (their first-ever Christmas ad).
[GET INSPIRED: Start Planning Your Christmas Here]
2. From Sainsbury's, one father discovers that the greatest gift he can give his family this Christmas is spending more time with them.
3. Here's what happens when Mrs. Santa takes Christmas into her own hands.
4. This ad featuring Buster the Boxer — and a couple of bouncy wild animals — made us laugh.
5. When one family throws a surprise homecoming Christmas dinner, the result is a real tear-jerker.
6. What happens when a Christian vicar and a Muslim imam meet for tea? A beautiful friendship, a powerful ad, and a much-needed reminder for the world to love one another.
[WATCH: Amazon's Christmas Ad]
Want more? Get a sneak peek at Martha's Christmas party in Bedford: