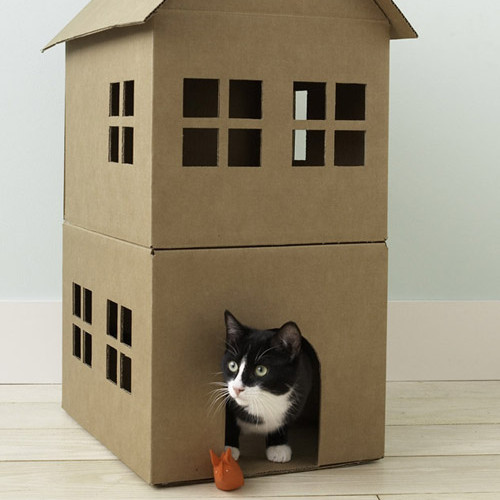 Does the tangle of phone chargers on the kitchen counter drive you mad? Do you regularly wonder why your breaker panel is hung, of all places, in the middle of the hallway? No home is without it's quirks, but that doesn't mean you have to live with them.
Hang wall art over the breaker panel.
Cover a conspicuous breaker panel by hanging wall art directly over it. Use hinges or choose a lightweight piece for easy moving when you blow a fuse.
Hide the dog bed.
This under-the-staircase dog "bedroom" is one of the most clever things we've seen in a while. Or, how about a cardboard castle to hide kitty's litter box!
Skirt Your Desk
This is not ideal. But, if the space under your desk is home to an unsightly mess of wires or stacks of files and books, hide it with a table skirt (purchase one ready made or create a customized version yourself. This trick also works for consoles, accent tables, and small bookcases.
[DIY: Here's How to Make the Skirt]