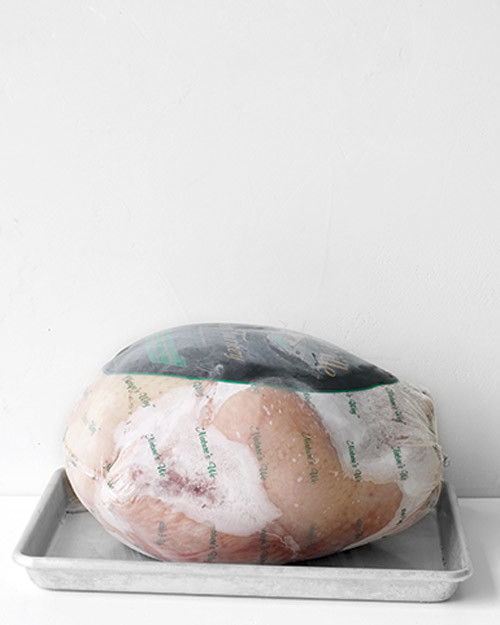 2. Make your brine
If you're wet-brining your turkey, make the solution now. The brine needs to cool before you immerse the bird, so you don't want to leave it until the last minute. Also, whichever flavor combo you choose, the turkey needs to soak for about 24 hours, so plan accordingly.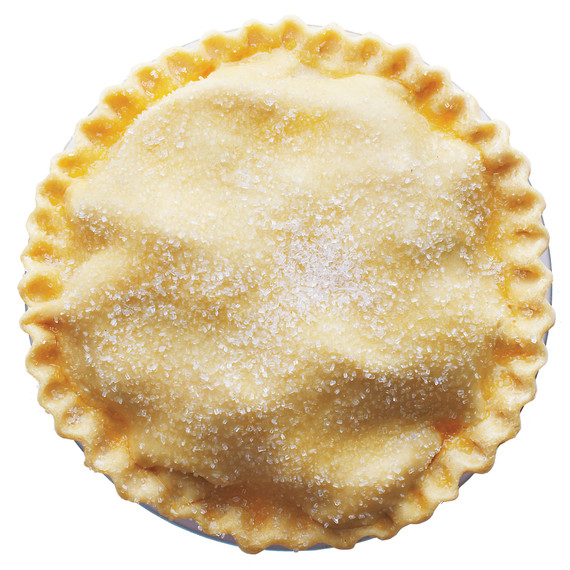 3. Defrost anything you've made ahead
Remove all your frozen prep items, including piecrusts, dinner rolls, stocks, and soups, and place in the fridge.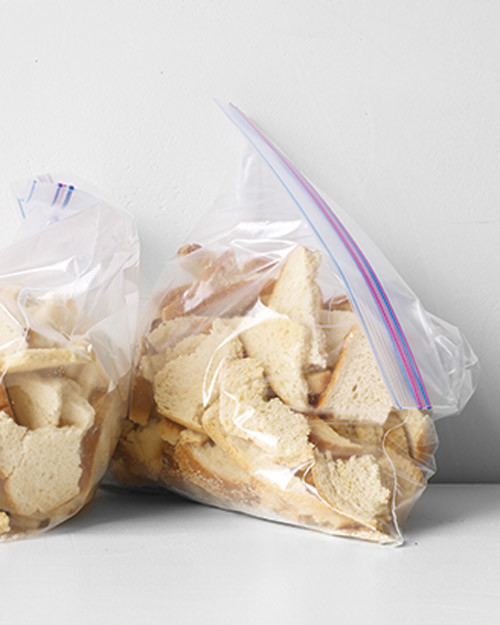 4. Dry out the bread for your stuffing
If you're making stuffing from scratch, set out your bread to stale (or toast in the oven if the recipe calls for it). Fresh bread is usually the culprit behind soggy stuffing. Store in a resealable bag at room temperature.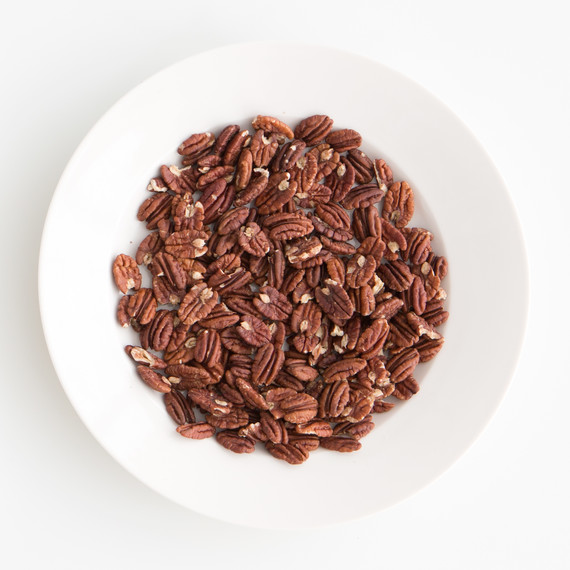 5. Prep any garnishes or toppings
This includes everything from frying the onions for your green bean casserole to toasting the pecans for your pie. Store them in airtight containers, and they'll be fresh when you're ready for them.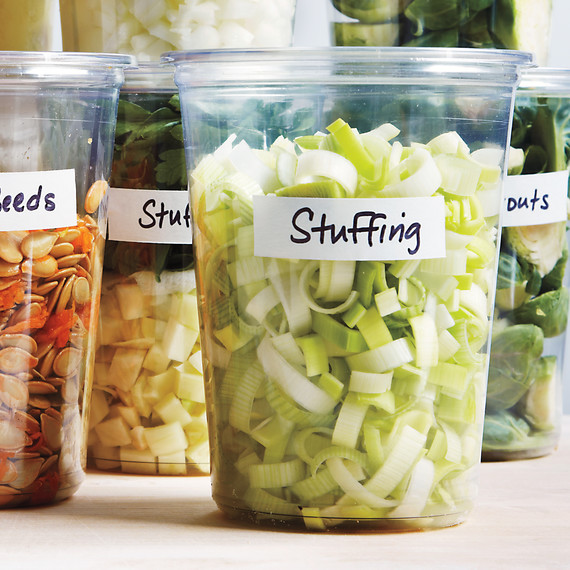 6. Prep your veggies
Get as much vegetable prep done as you can a day or two before Thanksgiving. Chop up vegetables for stuffing, trim green beans, clean mushrooms, and wash salad greens and herbs, and you'll be in great shape on Turkey Day. Store everything in airtight containers in the fridge until you're ready to cook. Bonus tip: Potatoes can be peeled and cut up to two days in advance. Store them in the fridge in airtight containers filled with water.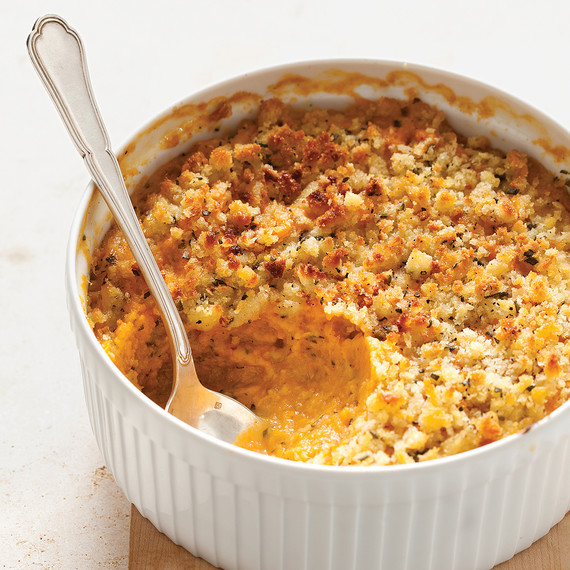 7. Get a head start on your casseroles
The trick to putting together a speedy casserole is getting a couple components out of the way in advance. The sweet potato purée in this recipe can be made up to two days ahead. All you have to do on the big day is sprinkle breadcrumbs on top and bake.
Get the Sweet Potato and Sage-Butter Casserole Recipe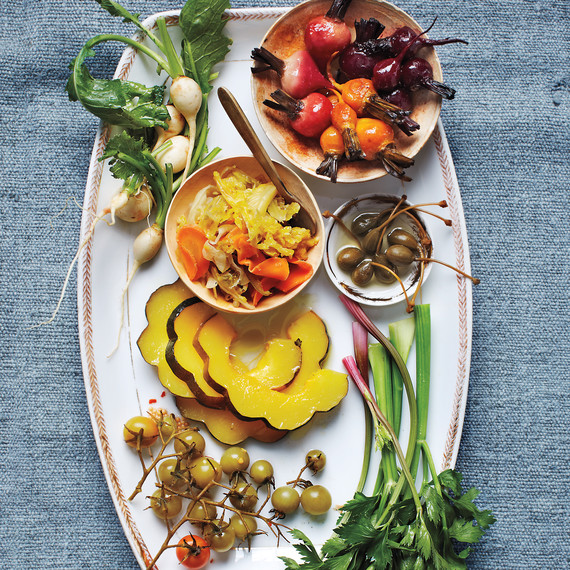 8. Make any dips, relishes, and salad dressings
Pickle vegetables for your relish tray, whip up some cold dips, and crank out any salad dressings now and refrigerate.
Get the Pickle-Dressed Acorn Squash and Beets Recipe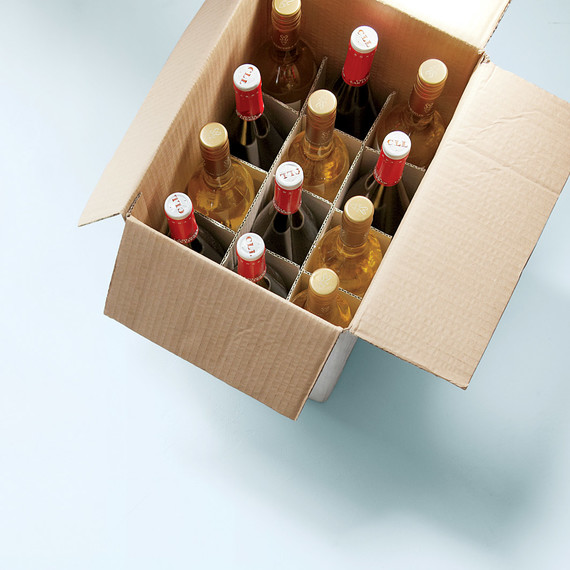 9. Chill wine and beer
Place any booze that needs to be served cold in the fridge if there is room. Alternatively figure out an alternate chilling method for the day of, such as an elegant ice bucket.