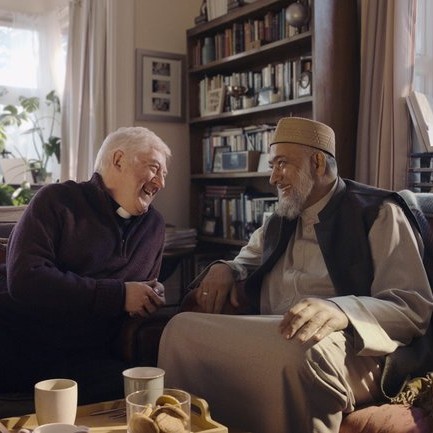 Amidst all the division and hateful rhetoric that we've witnessed this year, Amazon's new Christmas advertisement seems like the reminder we all need this holiday season: friendship, regardless of our religious, ethnic, gender, or party affiliation, is what brings us together.
The advertisement opens to a scene of two friends who get together for a cup of tea: one is Christian and the other is Muslim. The clerics have a relaxed conversation, they laugh, and they joke about the knee aches that come with old age. After saying goodbye, both decide to suprise each other with a small — but meaningful — gift.
[FROM MARTHA: Her Special Reminder to Celebrate Our Differences]
The great thing about this commercial is that the people used in it are not actors but an actual vicar and an imam residing in the U.K. Before they started filming, Amazon discussed the idea both with the the Church of England, the Muslim Council of Great Britain, and the Christian Muslim Forum, to make sure the commercial will not offend anyone. "This is what I do in the community — I didn't do any acting, I was just being myself," Zubeir Hassam, principal of the Muslim School Oadby, told The Telegraph. "[...] I think the message is very good — people from different backgrounds can share gifts and can see each other. With all the bad publicity we have got this is a very, very positive ad showing that people of different faiths can get together." 
And isn't that the true meaning of the holidays?