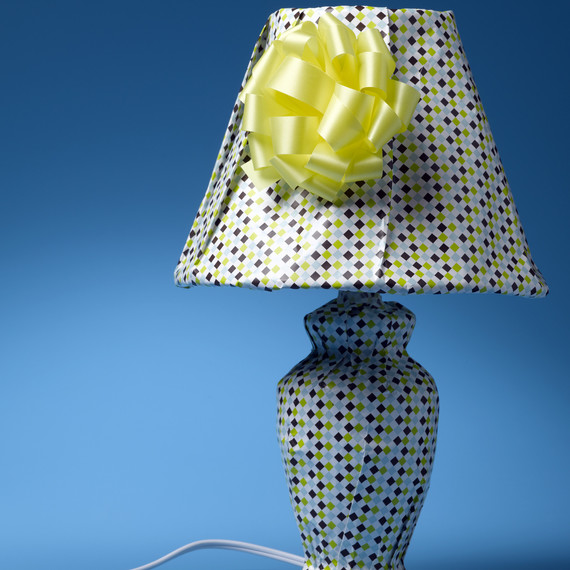 Buying a piece of home décor for a friend or relative this holiday season can be a challenging task, similar to gifting something as personal as a bottle of perfume or an article of clothing. But, rather than second guessing your purchasing prowess -- or worse -- buying something that you'll regret (here's looking at you, sappy coffee mug!), here are five questions to ask yourself before you hand over your credit card and buy that crystal candelabra.
Respect Her Style
The next time you visit her home, take a moment to soak in her style aesthetic. Are her furnishings made using reclaimed wood or is she more of the cement and steel type? Does her style lean more toward New England farmhouse than industrial loft? Don't buy something just because you like it or you feel like she needs a little help with her aesthetic. 
[TAKE THE QUIZ: What's Your Holiday Decor Style?]
Stick with Where She Likes to Shop
Just like her personal home decorating style, many retailers also have specific design aesthetics that they align with. For example, if you know that your friend has a penchant for one-of-a-kind handmade glassware, perhaps buying a set of mass-manufactured pieces at your local big-box store isn't the best option.
Ask Yourself: Does She Really Need It?
Some people open a present and discover it's something they've always wanted. Sadly, the opposite is often the case, too. Prevent her the embarrassment of pretending to like her gift by doing some investigative work. Sure, buying a picture frame may not sound that exciting to you, but if she's been talking about how she needs to organize her photos... Also, you can add an awesome personal touch by slipping in a memorable photo into the frame.
Take a Good Hard Look at That Punny Mug
Repeat after me: Funny gifts are not real gifts. Before you buy something sappy, take a moment and peruse through the depths of your own kitchen cabinets. Chances are good that you have a number of forgotten "witty" mugs pushed back there. Don't do that to someone you care about.
When in Doubt, Go with a Plant
Head over to your local florist and create a custom bouquet. Better yet, a potted plant will last longer. It's kind of cheating but seriously, nobody hates getting a plant!
[SHOP THIS: 21 Perfect Gifts for the Martha Stewart of Your Friends]