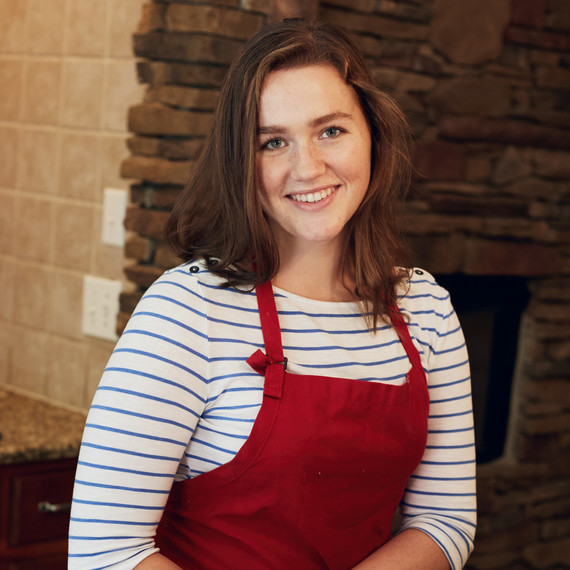 It was a desire for a healthy snack that got 15-year-old Abby Kircher experimenting in the kitchen of her North Carolina home. She was disappointed by the peanut butters she found in the grocery store that were loaded with sugar, so the self-described "home schooled food-lover and health enthusiast" decided to try making her own nut butter. She wanted something that was healthy, naturally-sweetened, and tasted good. She used fruit and honey as sweeteners and added coconut oil to some of the nut butters to keep them moist, developing a line of nut butters including Strawberry Cashew, Coffee Almond, and Date Pecan.  
Abby's take on nut butters not only pleased her but left an positive impression on family and friends. Her mom, Anna Kircher, encouraged her to sell the nut butters at the local farmers' market. At her first market she sold 20 jars, then 40 at the next. Abby knew she was on to something big, Abby's Better Nut Butters.
(INSPIRED: Watch How to Make Your Own Almond Butter)
Family and friends invested in the business which two years later, despite having grown rapidly, remains a family affair. While Abby and her mom have moved from producing the nut butters in their home kitchen and now work out of a commercial kitchen in Morrisville, NC, they still do all the roasting, mixing, labeling, sealing, and even delivery of the nut butters. They are sold in over 40 stores in North Carolina and Tennessee.
Abby is looking to expand the product nationwide in addition to launching other healthy, and surely delicious, products under the "Abby's Better" name.
(TAKE: Your Nut Butter Beyond the Sandwich with These Peanut Butter Recipes)