Every year I want my Christmas holiday to be the same, but different. Subtle additions and subtractions can be surreptitiously incorporated, as long as the overall feeling and atmosphere remain the same. My windows and doorways are always garlanded and wreathed indoors and out. Last year I purchased more than 40 evergreen wreaths for the windows of the house and the eaves of the outbuildings, and affixed wonderful shooting stars, made from hundreds of little white lights, to the roofs and sides of the buildings.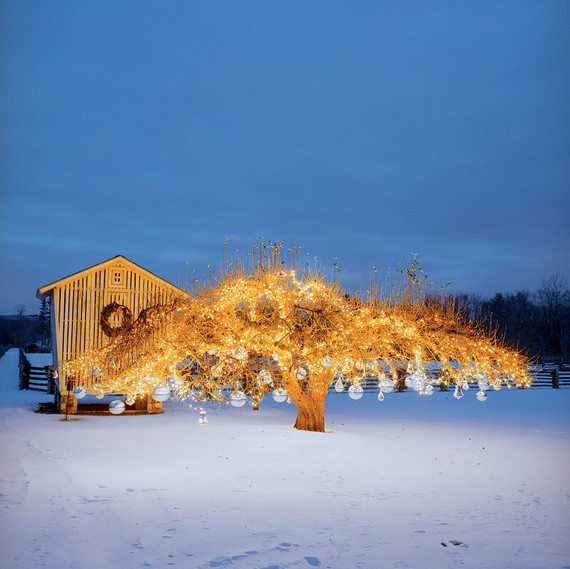 The farm comes to life every night, a glistening wonderland the moment the skies darken. I'm tempted to do more, but I leave the jolly Santas, sleighs, and teams of reindeer to the neighbors. I concentrate on what I think will be quietly visible and breathtakingly gorgeous. Indoors, I go a bit more crazy -- a tree or two or three in every room, hung with vintage and not-so-vintage ornaments that I have collected over the years. One room might be decorated for a woodland scene, another for our furry friends, and another just for the birds. I pull down the best table coverings from the attic and place them on tables, then add decorations on every flat surface I find to amuse and delight -- no opportunity is spared to embellish and get into the spirit.
[SEE MORE: This Is Where Martha Holds Thanksgiving Dinner]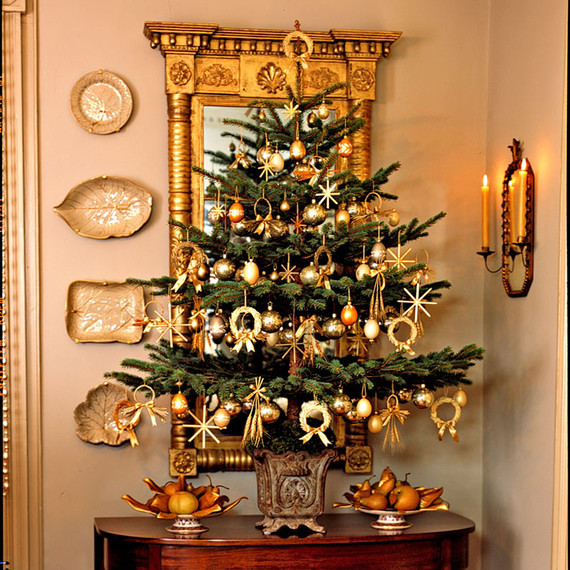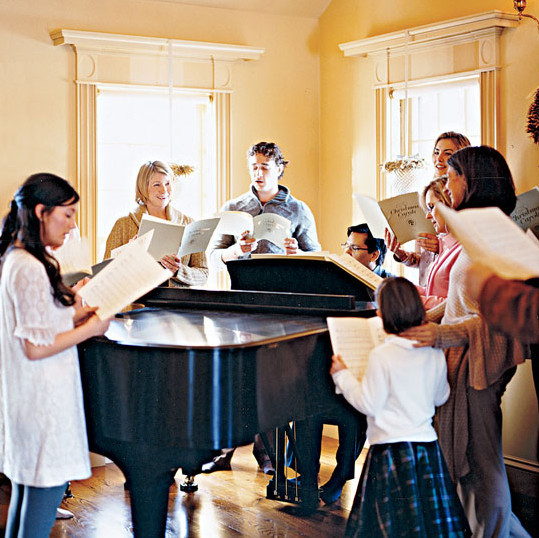 I keep these traditions alive by photographing every holiday and saving the decorations from year to year. I try to have a big open house to celebrate with my family, friends, and neighbors. This is not so different from what my parents did in our family home in Nutley, New Jersey, and what I hope my daughter will do as her two children grow and thrive.  Last year Alexis decorated an incredible pink tree with a new collection of oversize glass balls in pastel pinks, greens, and blues. I think she's caught the bug -- the Christmas-decorating bug! Who knows what's in store this year, but I can't wait to celebrate, and I wish you all the happiest of holidays.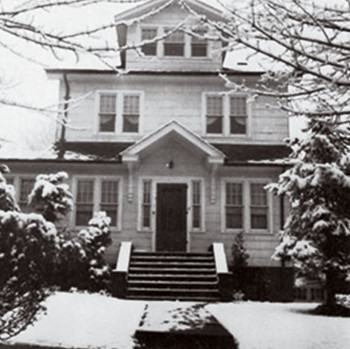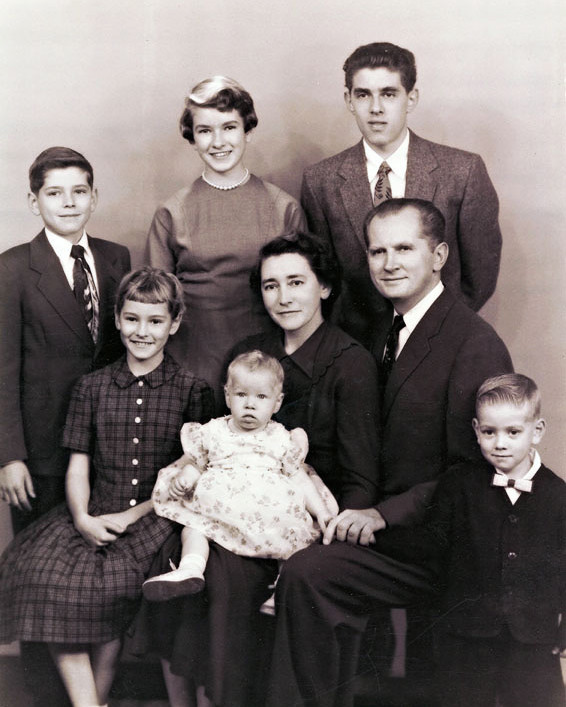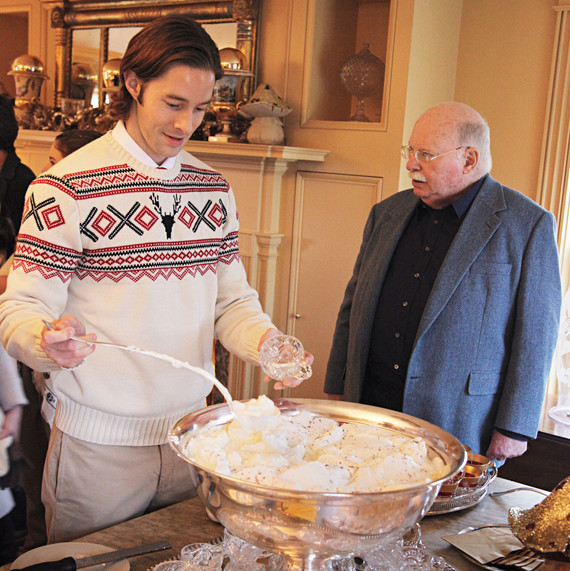 [SIP THESE: Holiday Eggnog Recipes]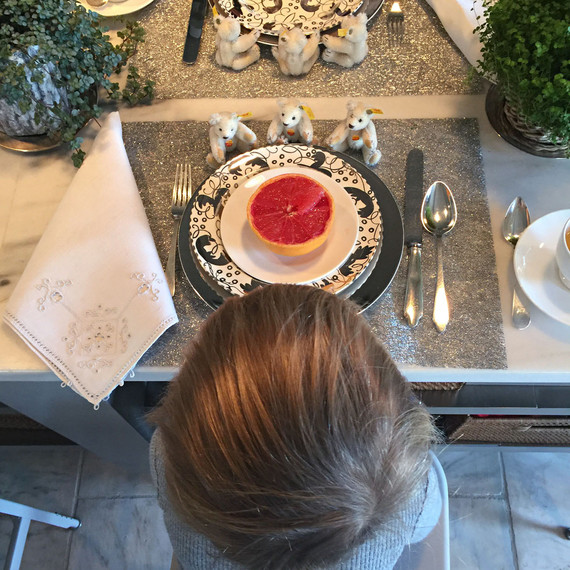 [TRY THESE: Christmas Brunch Recipes]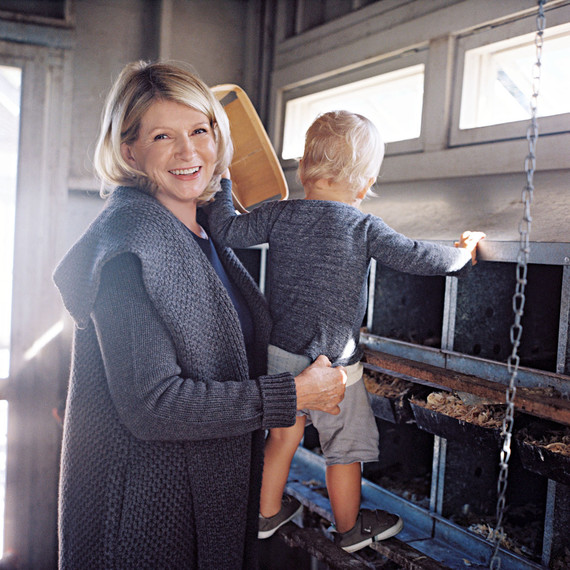 [MEET: Martha's Horses]