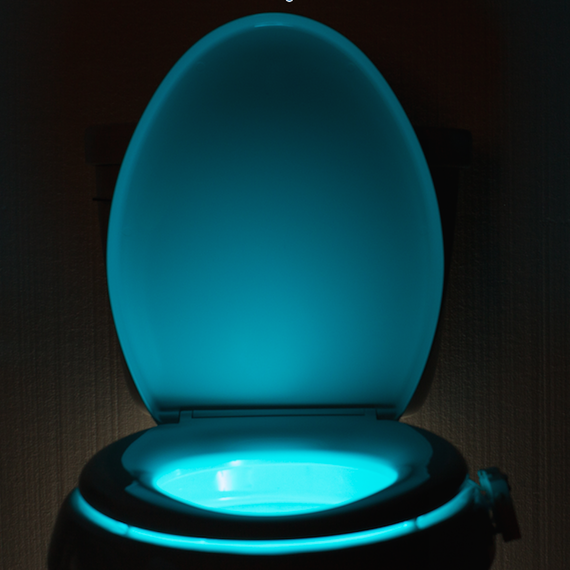 There's nothing worse than going to the bathroom in the middle of the night and having to turn on the bright, blinding overhead light. Luckily, IllumiBowl has solved that problem for you, creating a motion-activated toilet bowl light to guide your nighttime bathroom visits.
The calming light comes with several color options, including white, red, blue, purple and more. Simply mount the light in your toilet, and the next time you visit the porcelain throne at night, it will light up, saving you from any stubbed toes.
The IllumiBowl is a cool solution to a common nighttime woe.
[KEEP IT CLEAN: DIY Toilet Bowl Cleaner]