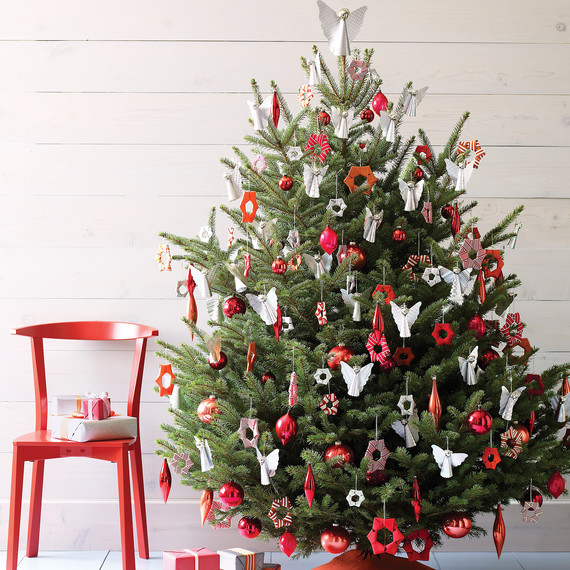 With the holidays slowly approaching, we're all looking forward to getting into the Christmas spirit. And buying (and decorating) a tree plays an essential part of it.
This year, more than 18,000 service members and their families will be able to do exactly that thanks to the Trees for Troops program. As part of the program, tree farmers across North America are donating fully-grown trees for delivery to almost 65 military bases abroad. The initiative starts tomorrow in Indiana where members of the Indiana Christmas Tree Growers Association have donated 200 trees that will be delivered via Fed Ex to service men and women in Guam. Two weeks later, more trees will make their way to more U.S. military bases. The great thing is that you can participate by sending a holiday greeting with the trees through the Tag-a-Tree campaign. Tweet your message using #TreesforTroops and it will appear on a tag placed on one of the 18,000 trees.
[DON'T MISS: Introducing — This Year's Rockefeller Center Christmas Tree]
"Real Christmas trees are the centerpiece of an authentic Christmas tradition," said Richard Darling, chairman of the Christmas SPIRIT Foundation, in a statement. "As Christmas tree growers, we are very proud to be able to share that tradition with our military families through the Trees for Troops program. Donating our trees to these American heroes has become an important part of our Christmas celebration."
What could be a better way to show your appreciation for our troops than to participate in this great campaign?
Looking for your own Christmas tree? Watch this video for Martha's personal tree-hunting tips: