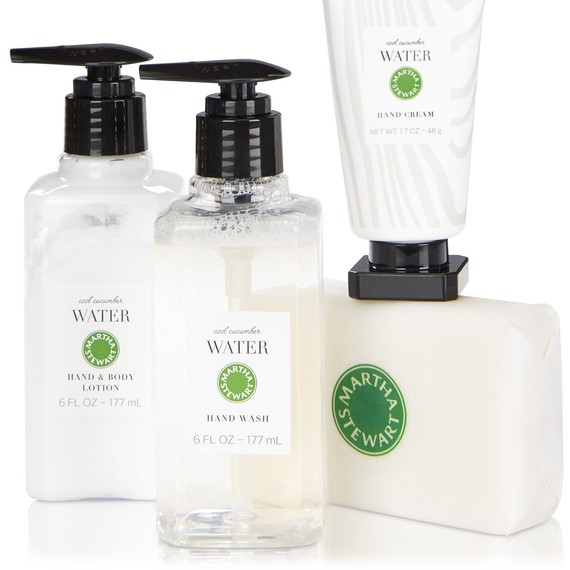 Bar soap, hand soap, hand cream, body lotion, candles, diffusers, room sprays...
Martha has turned her favorite scents from the garden into a line of delicious home fragrances for the Martha Stewart Collection exclusively at Macy's. Inspiration comes from the flowers, fresh herbs, garden berries and citrus she has growing right on her farm. They are "reminders of the beautiful elements of nature we find every day," said Martha. You can read more about the plants behind the scents on Martha's blog.
[PRETTY UP YOUR HOME: Easy, Gorgeous Fall Arrangements]
The scents -- Mission Fig, Calamondin Orange, White Flowers, Currant Berry, Cool Cucumber Water, Fresh Lemon Basil, and (just for the holidays) Winter Evergreen -- can be found on Macys.com but will soon be in a store near you! 
Order now and, while you wait for your delivery, you can make these scented sugars. Yes! Scented sugars. Watch this: