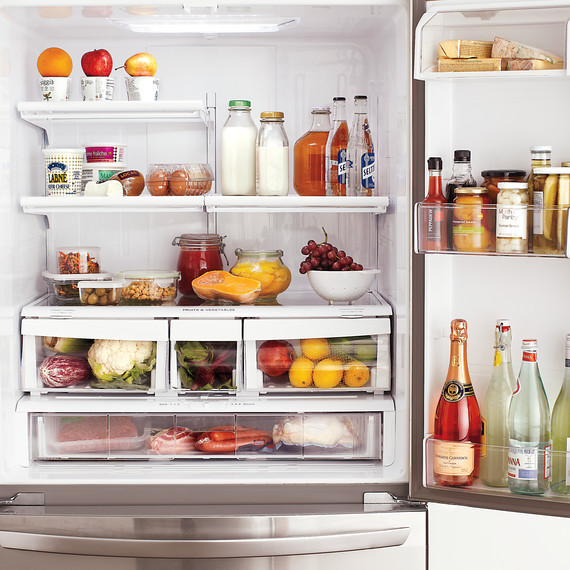 Sometimes it seems like every day is National something or other day. and while we all love to think about Chocolate Cake (sorry that's not till February), most of the time our response is—so what?! Why? Enough already. Then again there are times when we have to bend our own rules; National Clean Out Your Refrigerator Day is today, and it's something you need to pay attention to.
If you had plans tonight, cancel them; you need to prep your refrigerator for the big event. Soon it will be home to a turkey—where are you going to fit that? You need space for all those fresh vegetables and then the sides and casseroles they become. How will you fit the pies?
(SEE: Our Food Editors' Favorite Thanksgiving Dessert Recipes)
Before the turkey arrives is when to reorganize your refrigerator, not once you have it! So today is the day; we'll give you a pass if you really can't tackle the clean-out tonight but please do by the weekend at the very latest. Here's what to do:
1/ Take stock of what's in the fridge so you know what you have to use up before the big day. 
2/ Make room: clear out any long-lost leftovers or condiments that barely cover the bottom of the jar. Toss (and by that we mean compost) any wilted lettuce or other food that can't be eaten.
3/ Reorganize the space, move shelves to create small, medium, and tall spaces.
4/ Our friends at Whirlpool also recommend cleaning the outside of the refrigerator, so make time for that too.
(CHECK: Our Handy Guide to Producing a Successful Thanksgiving With a Small Fridge)
Then, see what Martha likes to keep in her kitchen cleaning caddy: