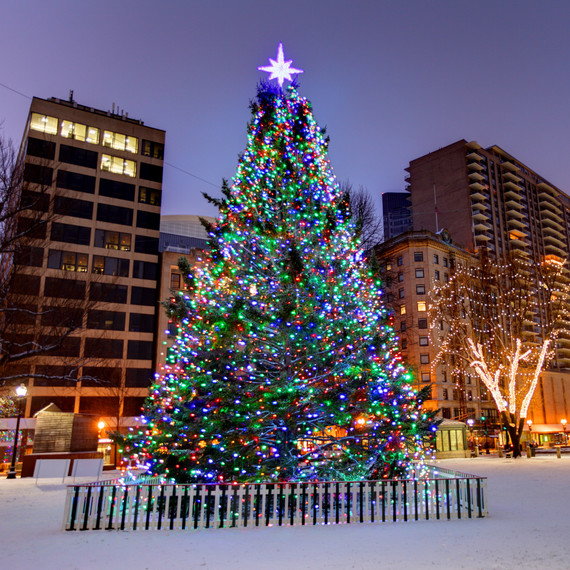 As major cities across the country — New York and Chicago, among them — select their official Christmas trees for the holiday season, the city of Boston eagerly awaits the arrival of their tree from afar... quite far, actually. It was announced earlier this week that the Boston Common Christmas tree has been chosen from the scenic woodlands of Cape Breton in Nova Scotia.
Why Canada, and why so far away? It harkens back to a longstanding tradition between the two communities. In the winter of 1917, the provence of Nova Scotia suffered the deadliest maritime disaster in Canadian history: the Halifax Explosion. In this terrifying accident, the SS Mont-Blanc — a 320-foot French freighter loaded with nearly 6 million pounds of explosives — collided with the Norwegian vessel SS Imo in Halifax's harbor. Relief efforts quickly responded from across the Northeast, but none more quickly than the city of Boston.
Thus, a tradition was born. Every year since 1971, our neighbors north of the Canadian border have granted a tree as a gift of thanks to the people of Boston. But there is something extra special about this year's tree — it's the first to be chosen from Ainslie Glen, a small community in Cape Breton.
[RELATED: Your Handy Checklist for Choosing the Perfect Christmas Tree]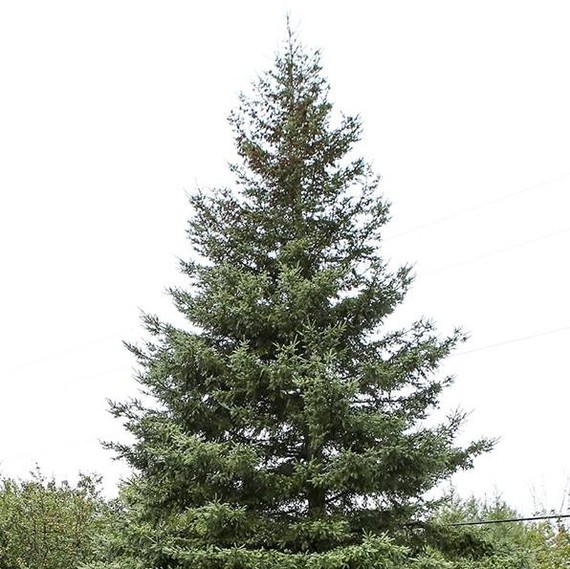 Every year, the Nova Scotia Department of Natural Resources sends a call-out to the community for the perfect tree with the following characteristics: a white or red spruce or balsam fir that stands 40-50 feet tall with full, healthy boughs, and is symmetrical in shape. In other words: perfect. Both communities are excited to spruce up this white spruce. (It even has its own Twitter account.)
The tree is scheduled to be cut down during a public ceremony this week before making a 700-mile journey from the woodlands of Nova Scotia to the Common at the corner of Beacon and Charles streets in Boston. Don't forget to mark your calendars: The 75th annual Tree Lighting Ceremony will take place 7:55 p.m. on December 1. There will be ice-skating, seasonal treats, live music, and fireworks, followed by an appearance by Mayor Marty Walsh for the spectacular flip of the light switch. And after that, let the holiday season commence!
Are you already on the lookout for your own Christmas tree? Watch this video for Martha's personal tree-picking tips: