For an extra special presentation, we took plain paper, which you can buy in bulk, and made smaller pieces super-pretty with little paint and an unexpected tag or bow.
[GET INSPIRED: Our Best Gift-Wrapping Tips and Tricks]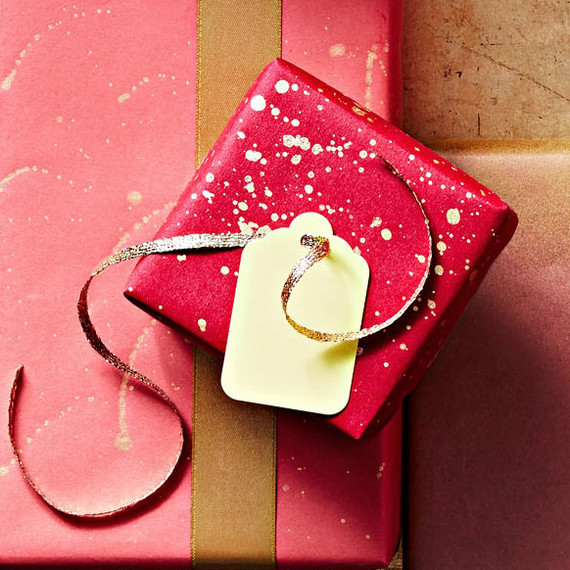 1. Give a Splash of Gold
We thinned acrylic paint with water, then splattered gold dots with a narrow brush.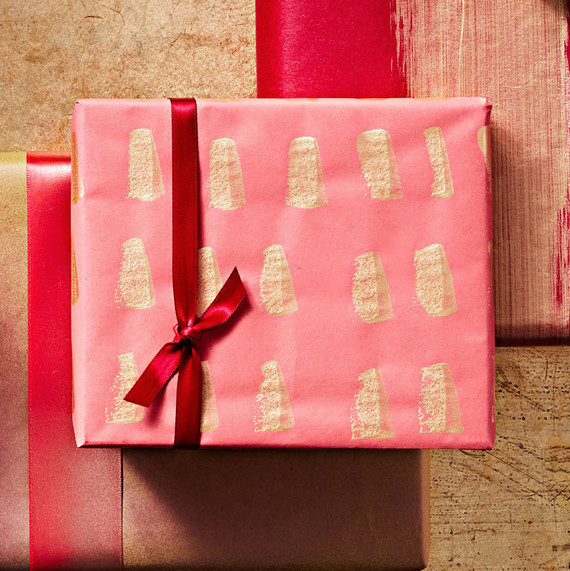 2. Add Texture
Use gold acrylic paint and a brush to dab dashes or make stripes across the paper.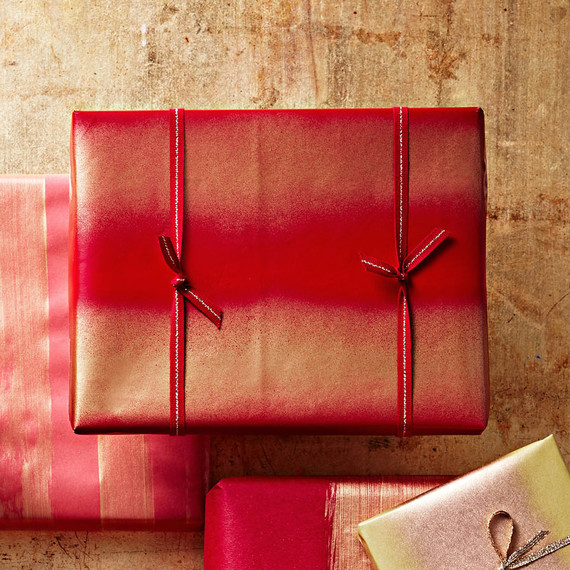 3. Use an Ombré Effect
Spray-paint lines across each sheet, or go over some bands again for an ombré effect.
Want more tips? Here, Martha shows how to gift wrap for long-distance packages: