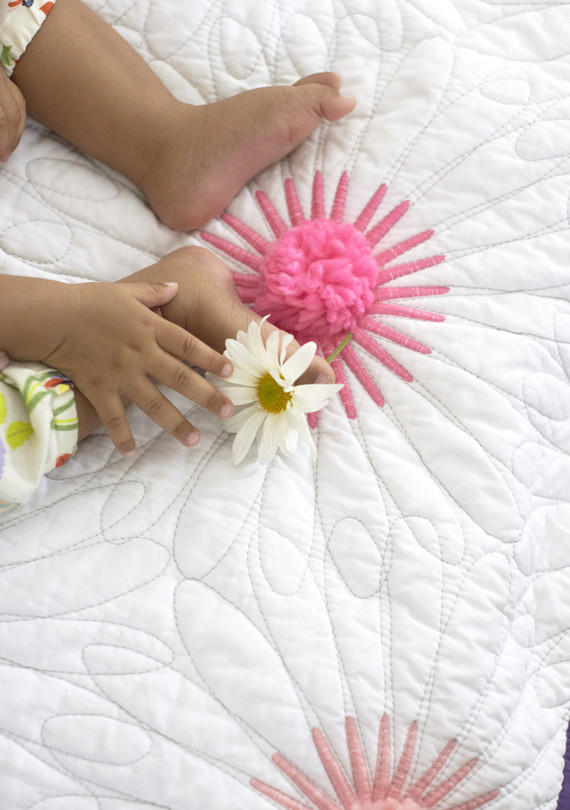 Margherita Maccapani Missoni Amos has been announced as the latest designer to lend her talent to the major retailer, Pottery Barn Kids. The exclusive collaboration is hoping to breathe some fresh life into children's furniture and no one is better fitted than then the Italian born 33-year-old.
"As a designer and mother of two my style is all about mixing and matching," Missoni Amos tells MarthaStewart.com. "While working with Pottery Barn Kids, we pulled together vibrant colors with interesting textiles and playful prints to create an imaginative and joyful assortment."
The Margherita Missoni for Pottery Barn Kids collection is made up of over 50 pieces for the playroom, bedroom and nursery and it's her first endeavor into children's furniture, after launching her clothing like, Margherita Kids, back in 2015.
"I love to create pieces that encourage self-expression and explore individuality. It is a natural evolution from dressing myself and my children to now dressing the home," says in a press release. "I want my collection to inspire my children, Otto and Augusto, and all children to imagine, create and play."
[AMAZING COLLABORATIONS GALORE: Target and Dwell Launch New Affordable Line of Furniture]
The collection promises to be a mix of bright colors and bold patterns that celebrates the spirit of childhood and will of course include her namesake flower, the Daisy, which is a signature fixture in her children's clothing line.
Collaborating with Margherita Missoni on a one-of-a-kind collection for Pottery Barn Kids is very exciting," said Jennifer Kellor, executive vice president, Pottery Barn Kids and PBteen. "The vibrant mix of colors, textures, and prints is celebrated in her beautiful and playful collection of home furnishings for kid and baby."
The Margherita Missoni for Pottery Barn Kids collection will be available January 2017 at Pottery Barn Kids stores and online at potterybarnkids.com.
[WANT MORE? Pottery Barn Launches Eclectic Decor Collection With Designer Sabyasachi Mukherjee]