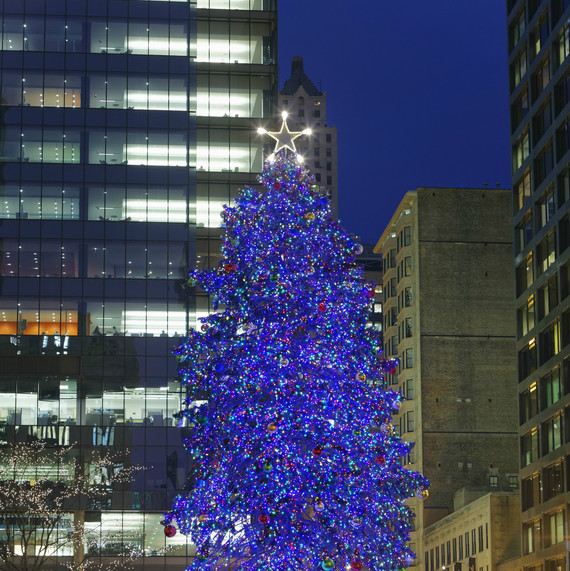 With the holiday season fast approaching, major cities around the country are on the lookout for their landmark Christmas trees for 2016. The city of Chicago has found their perfect tree. And soon, it will light up Millennium Park on Michigan Ave.

This is the second year for Chicago's Christmas tree to be on display in Millennium Park. Previously, it was situated in the Daley Plaza for the past 50 years.
[RELATED: Your Handy Checklist for Choosing the Perfect Christmas Tree]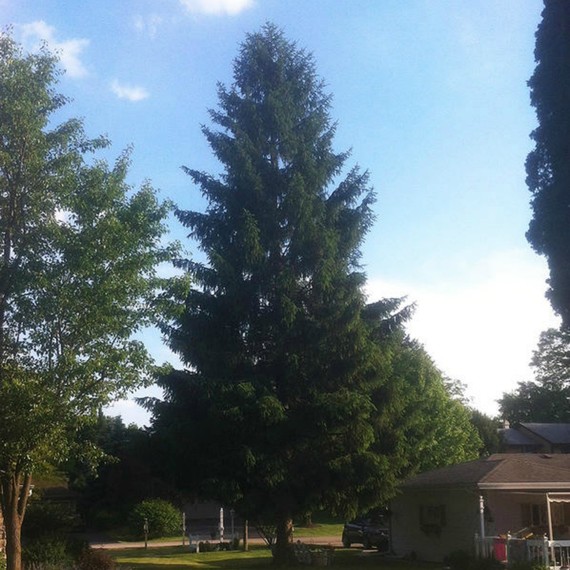 Tada! It's a beautifully grand 69-foot Norway Spruce donated by the Scholla family from Wauconda, Illinois. The Scholla family tree outshone 129 other Christmas tree contenders in this year's Christmas tree search. The Scholla family will be participating in the lighting of their donated tree as they will assist Santa Claus with the tree-lighting ceremony. Like all holiday tree lighting celebrations, viewers can expect to be dazzled as the Christmas tree will be adorn with over 48,375 multi-hued LED Christmas lights and glowing star tree-topper. Do you ever wonder exactly how does the city of Chicago go about selecting their seasonal tree? Well, there is a system and certain criteria for picking the annual Christmas tree. The tree must either be a Fir or Spruce tree, at least 55 feet tall, can be safely cut down, and be located within 100 miles of the Chicago Loop to be a considered contender.
The lighting of the 103rd annual Chicago Christmas tree will take place on Friday, November 18 in Millennium Park. All are welcome to attend the festive event. Expect a night of Christmas lights, music, shows, and occurrences as the tree-lighting ceremony is jam-packed with seasonal sensations. The event, sponsored by the Department of Cultural Affairs has performances from STOMP, the Chicago cast of Rudolph: The Red-Nosed Reindeer, the Chicago Community Chorus, and of course, Santa and Mrs. Claus to kick off the holiday season.
If you happen to find yourself in the Chicago area between the lighting of the tree and after New Years, be sure to stop by and take in the beauty of the holiday season. A little hot cocoa sipping and ice skating while doing so couldn't hurt either. We can already tell that it's going to be a merry time.
And if you're already on the lookout for your own Christmas tree, Martha is here to help: