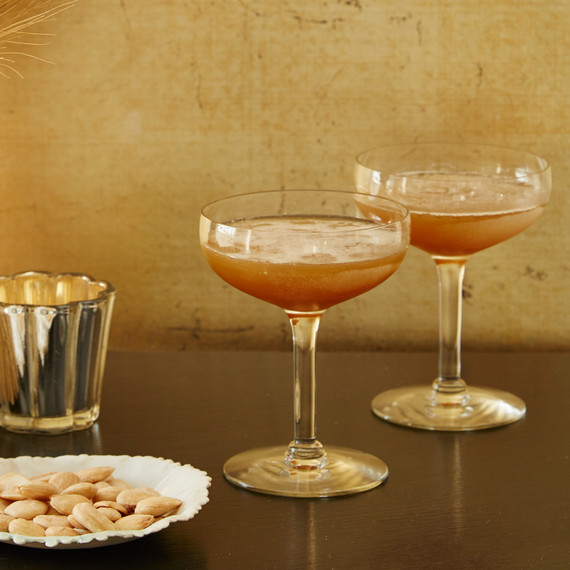 Start with a good old-school cocktail, that's key to my Thanksgiving. Another essential is capon, not turkey. 'What's a capon?' you ask. I love telling people that basically it's a castrated cock. It's more flavorful and juicy than turkey and much better for 6 to 8 people, which is my Thanksgiving crowd.
Rye Whiskey Switchels
This is my cocktail -- it's simple and delicious. You can make it well ahead of time too, so it's good for a holiday meal when you've got a million other things to do. It goes back to colonial times and is also known as haymaker's punch because it was historically enjoyed, minus the booze, as a farmer's favorite thirst-quencher after a long day in the fields during harvest season.
Get the Rye-Whiskey Switchels Recipe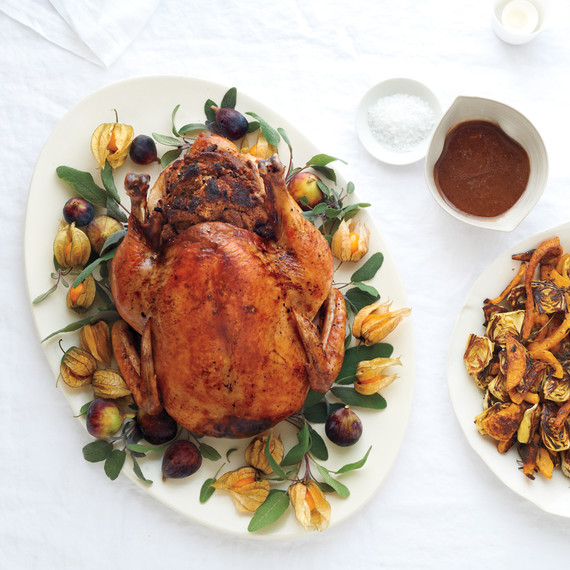 Roast Capon
Capon is so much more flavorful and juicy than turkey! My family gatherings are on the smaller side, so it's good for 6 to 8 people since it's in the 8 pound range, versus a 16-pound turkey that feeds an army. Oh, and I just love explaining to people that a capon is literally a castrated cock.
Get the Roast Capon with Fig-and-Pancetta Stuffing Recipe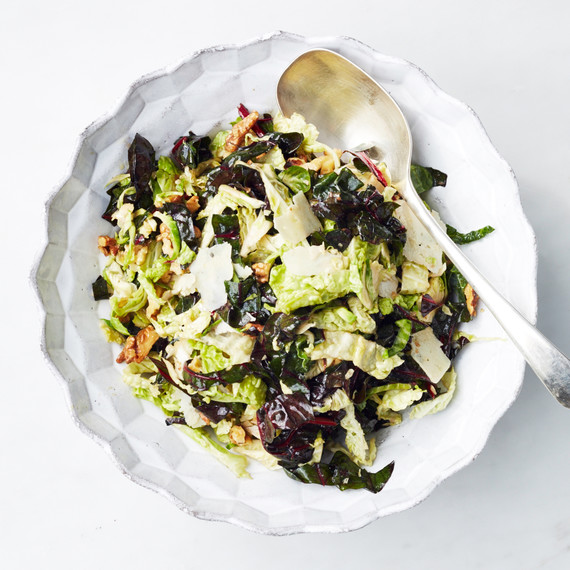 Sides
Raw Swiss Chard, Cabbage, and Brussels Sprout Salad
Everything else on the Thanksgiving table is diabolically rich, so this side dish brings balance to the meal, and it's so delicious that you're not sacrificing any flavor for something nourishing. The texture of the raw vegetables is also delightful, with a little chew, a little crunch, and a little soft. Plus I can prep everything the day before and just toss it together to serve.
Get the Raw Swiss Chard, Cabbage, and Brussels Sprout Salad Recipe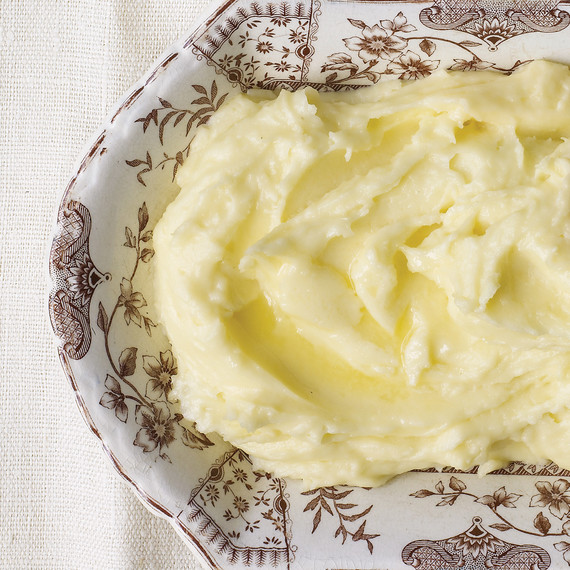 Butter and cream and the creamiest potatoes in all the land, Yukon Golds. Luxurious Mashed Potatoes is a classic that I serve every year no matter what else is on the table.
Roasted Wild Mushrooms, or any roasted mushrooms, served with a roasted bird and buttery mashed potatoes is life itself. And it's a great way to get a 'meaty' side on the table for any vegetarian guests.
Orange and cranberry is like peanut butter and jelly -- it's a classic combination that never gets old and is so simple to make. I just love this sauce. Confession: I also love a can of cranberry sauce, unmolded and presented just as is, ridges and all.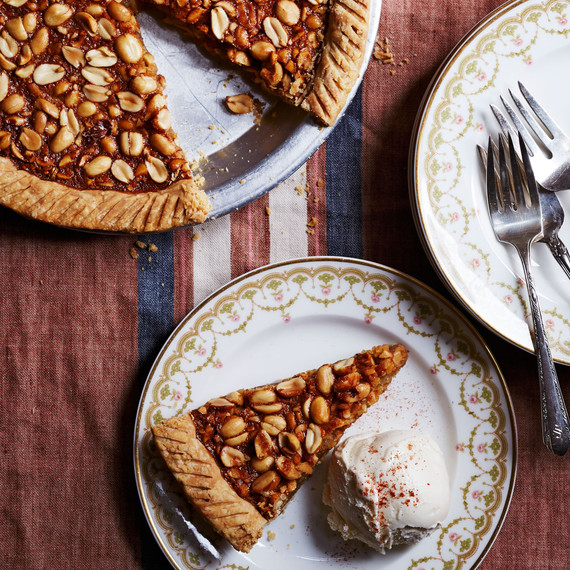 Dessert
Virginia Peanut Pie 
When I was researching this pie for the Nordt family Thanksgiving feature this year, I was skeptical, but one bite and oh boy! This is everything I ever wanted pecan pie to be but less diabolically sweet, and it's chock-full of peanuts. It's truly divine with good-quality vanilla ice cream and a pinch of cayenne pepper on top. I'll be making this every year now.
Get the Virginia Peanut Pie Recipe