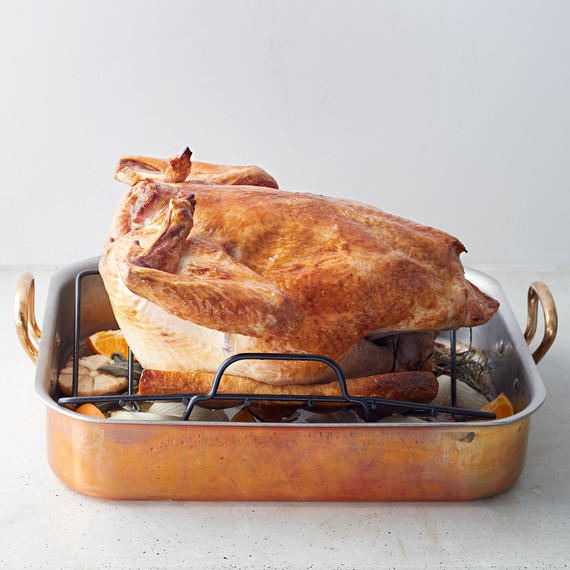 Since I was small, my family has made the same tried-and-true Martha Stewart turkey recipe for Thanksgiving. We all love it, but this year it's time for a  change. We're switching up our centerpiece and making a different, even better turkey. I know change can be hard, so I am keeping the same traditional sides and desserts that everyone loves. 
Upside-Down Turkey
I developed this recipe, and it's one of the best turkeys I have ever eaten -- am I allowed to say that?! All the meat is extra-moist and delicious, and the skin is perfectly crisped. And the recipe is super simple -- not at all fussy -- which is rare for something so, so good. I turn the pan drippings into a masala gravy.
Get the Upside-Down Turkey Recipe
My mom loves this cranberry relish, so we make it every year -- in addition to having canned cranberry sauce on the table. It feels much fresher than your typical relish and brightens up the plate.
Dried-Fruit and Nut Cornbread Dressing is always on our Thanksgiving table. I make the cornbread with all the good things in it, like raisins, cranberries, and pecans, in advance. Then I mix it up with a few other ingredients, bake it, and have the most delicious stuffing with a nod to our Southern location -- Dallas.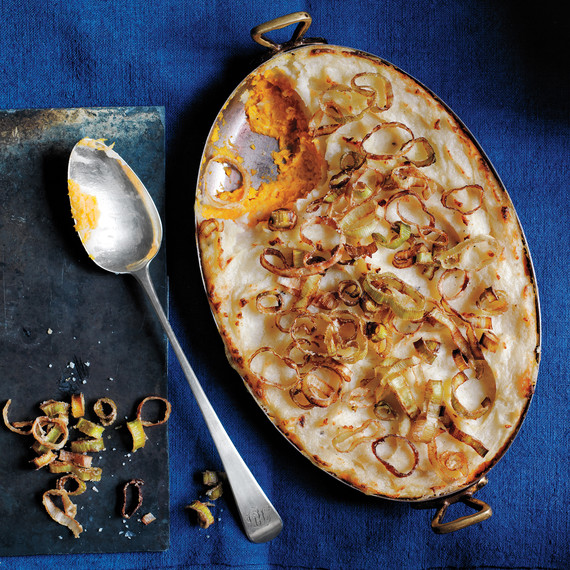 Sides
Twice-Cooked Potato-and-Leek Casserole
This casserole is a great make-ahead way to bring mashed potatoes to the table. I assemble it and then bake it while the turkey rests. The leeks are truly delicious but can be traded out for fried onions to save time.
Get the Twice-Cooked Potato-and-Leek Casserole Recipe
For the essential green beans, I go with Dry-Fried Green Beans, which don't require any oven space. They're cooked on the stovetop and are quick and easy to prepare.
And there must be brussels! Oranges brighten up a classic combo in this Brussels Sprouts with Oranges and Bacon.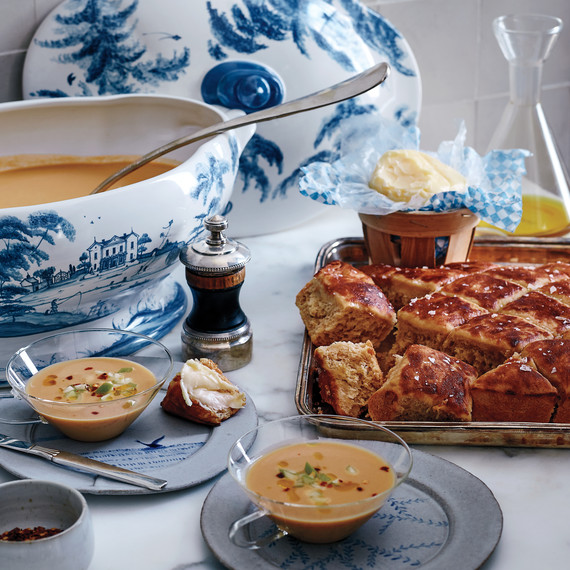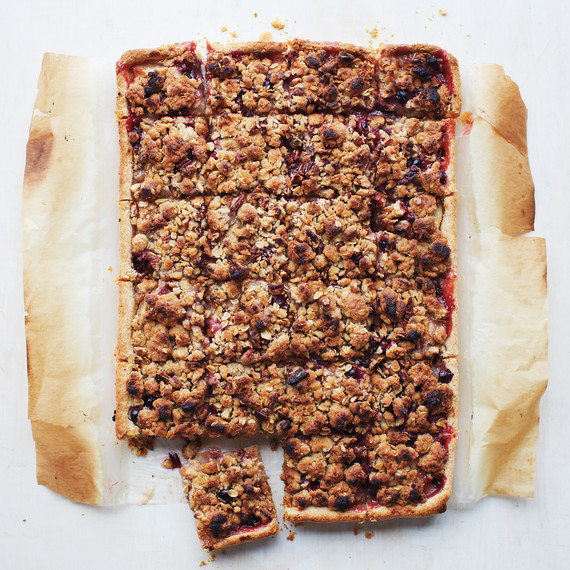 Dessert 
Pear Cranberry Slab Pie
This pie serves a crowd, so we end up with leftovers, which no one is upset about. It's a great next-day breakfast or snack, and slices also freeze well.
Get the Pear Cranberry Slab Pie Recipe
Because one pie is not enough, I also serve Brown Butter Apple Pie, which is hands down my favorite apple pie, ever. And this year I'll be adding a new recipe to the menu, Virginia Peanut Pie. It is my new pecan pie; I'm totally addicted. The cayenne gives it a little kick.