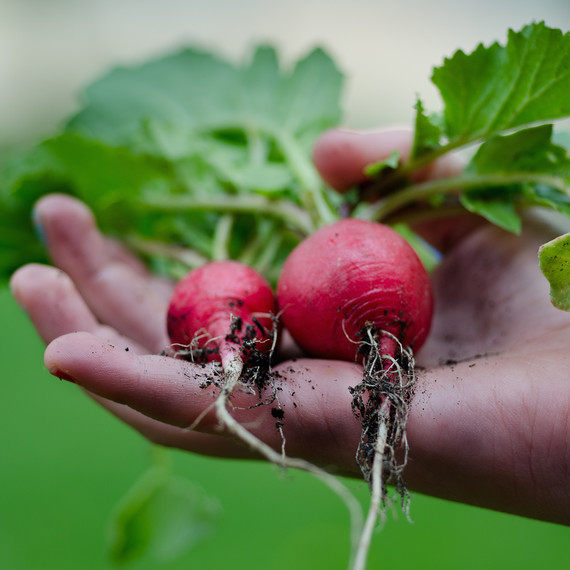 Have you ever wished your neighborhood had a community garden where you could pick homegrown produce? Or that your neighbors would embrace eco-friendly practices? If so, the latest trend in community development is right up your alley. "Agrihoods" are popping up all over the country, and they're all about green homes, fresh food and friendship.
Forbes explains that agrihoods are typically planned around a central farm, and they hold their members to environmentally friendly standards. Further, residents are more than acquaintances -- they develop true friendships thanks to the tight-knit nature of the community.
"We have everything we need, and we've made so many connections in the community," Stephanie Walsh, who lives in the Georgia-based agrihood Serenbe, told Forbes. "It truly is a place to build a family."
These neighborhoods are being built around the country, from Georgia to Vermont to Arizona, and they're a cool option for those who want to live a greener, more community-focused life.
[CHECK OUT: Easy Ways to Be More Green]