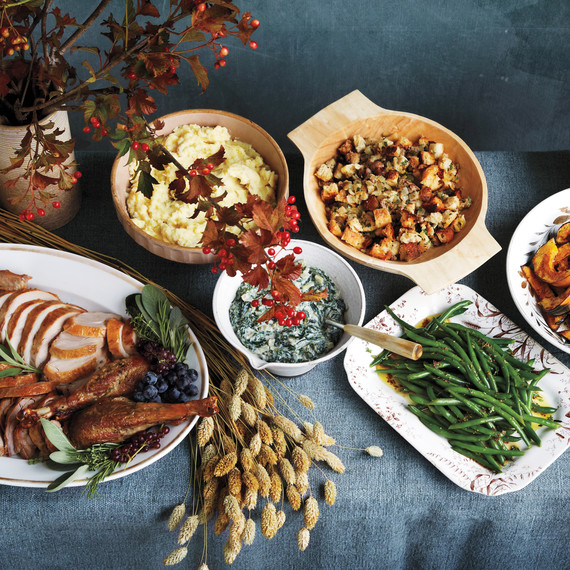 1. Finalize your serving plan
Are you going to do a sit-down meal or go the buffet route? Serve finger foods and cocktails beforehand or just dinner? If you're hosting a large group, consider creating a seating chart and placecards (we're in love with this embroidered leaf version!), and make sure you have enough tables and chairs for your guests. If you're short, reserve your rentals as soon as possible, as party supply stores are busy this time of year, or borrow some from friends or family.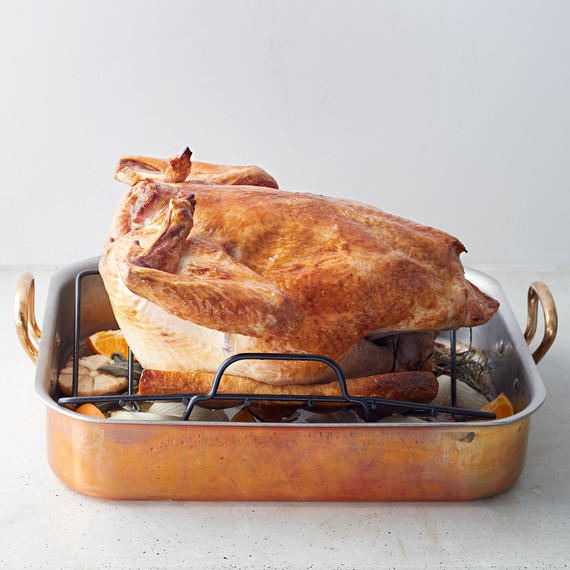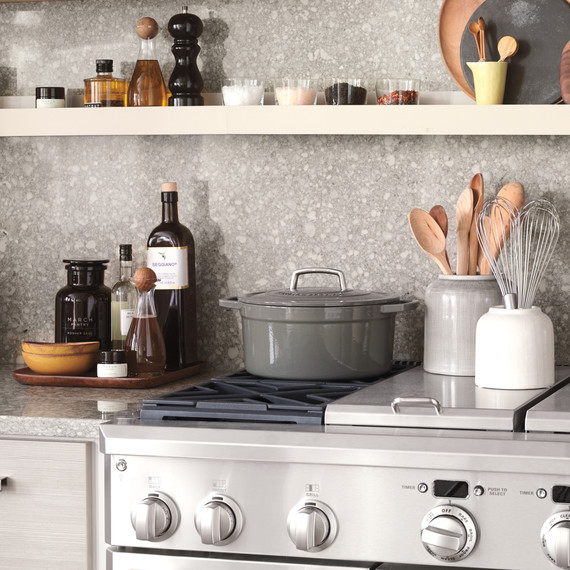 3. Think through oven and stove space
Does every dish on your menu need oven or stove time on Turkey Day? Make sure all your recipes can be accommodated in your kitchen and schedule on the day of. You might need to swap some out for dishes that can be served at room temperature or think of creative ways to keep food warm (pro tip: your slow cooker is perfect for mashed potatoes).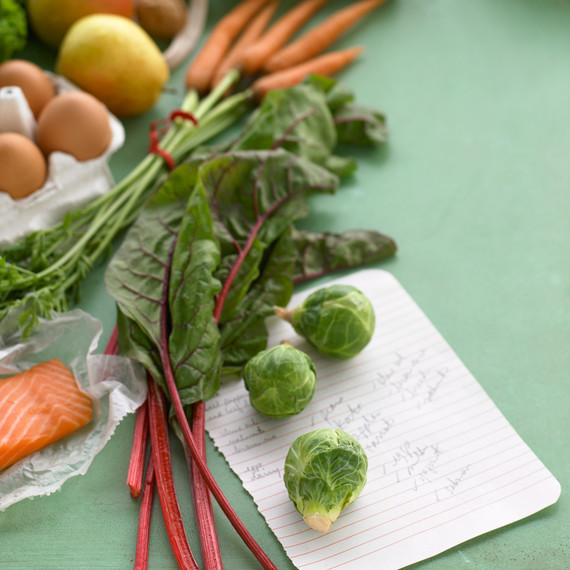 4. Make a shopping list
Pore over your recipes carefully and write a shopping list, noting what can be bought now, a week from now, and a couple days before Thanksgiving. Also, consider organizing your ingredients by category—produce, dairy, meat—so that you don't miss anything at the grocery store.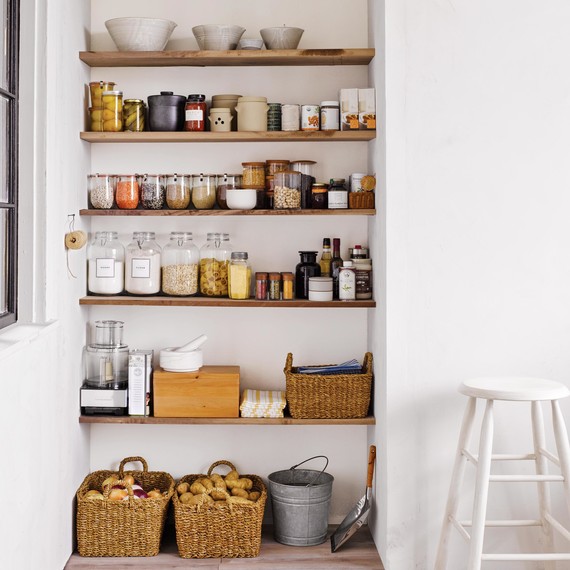 5. Check for ingredients
Compare your shopping list with what's in your cupboards and cross off any pantry staples you already have, such as salt, pepper, oil, vinegar, sugar, flour, cornstarch, and baking powder. Don't forget to inspect expiration dates!
6. Stock up on nonperishables
Pick up the pantry items you still need like canned pumpkin purée, as well as everything from paper goods and cleaning supplies to serving pieces and decorations. Also, if you haven't loaded up on drinks yet per our recommendation last week, buy your beer, wine, liquor, and soda now!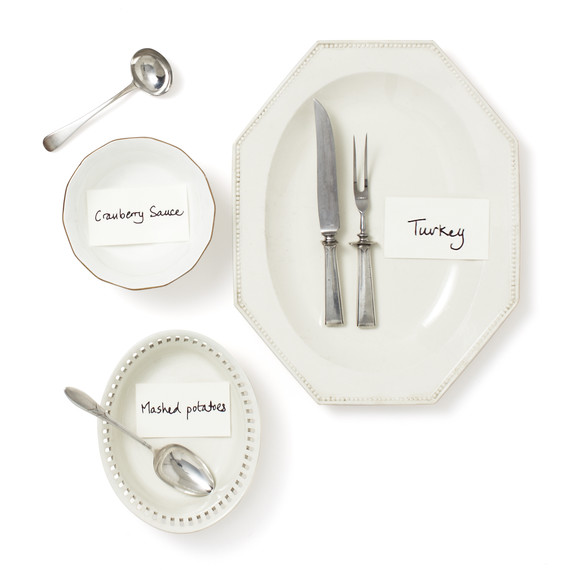 7. Match up recipes with serving dishes
Pull out all the serving bowls, platters, and trays you have and label which dish will go where. That way, you'll know if you have enough serveware, and the actual transferring of food into these dishes will be a breeze come Thanksgiving Day.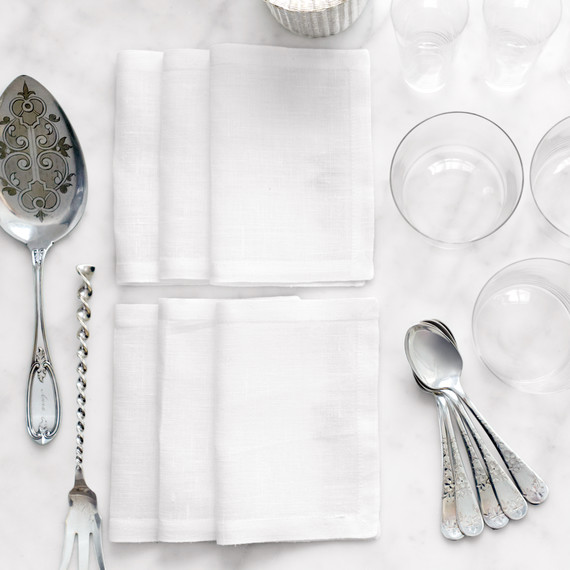 8. Go through linens and silverware
Take inventory of your tablecloths, napkins, and silverware. Make sure that there's enough to go around, and if they need pressing or polishing, Martha's got you covered.
Learn the Proper Way to Iron Tablecloths