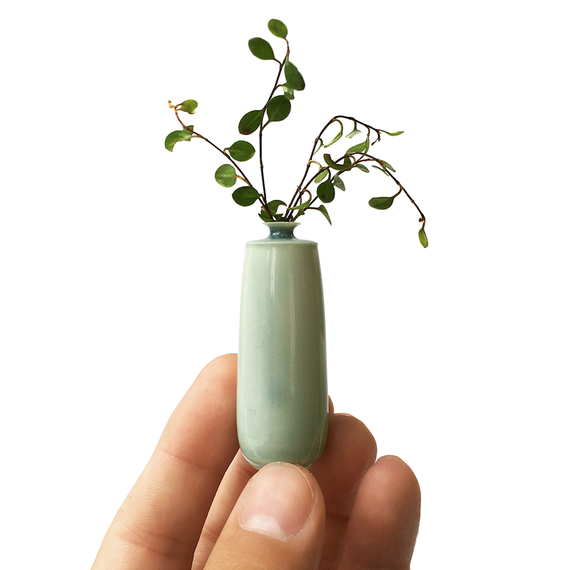 Anything miniature is bound to be cute, and these pieces of teeny pottery are no exception. Jon Almeda of Almeda Pottery creates coin-sized vases, bowls and more, and the attention he puts into each and every piece is simply amazing.
Almeda started out making standard-sized ceramics, but he downscaled dramatically to churn out miniature creations. He uses an equally small pottery wheel to make each piece -- the machine is only 2 inches in diameter, according to Design Milk.
"Throwing small really allows me to focus on the shape and form of a piece," Almeda told the source. "It is a very meditative form of creation."
If you have someone in your life that loves miniatures, these cute pottery pieces would make the perfect holiday gift!
[CHECK OUT: Amigurumi: The Miniature Craze That Has Everyone Hooked]