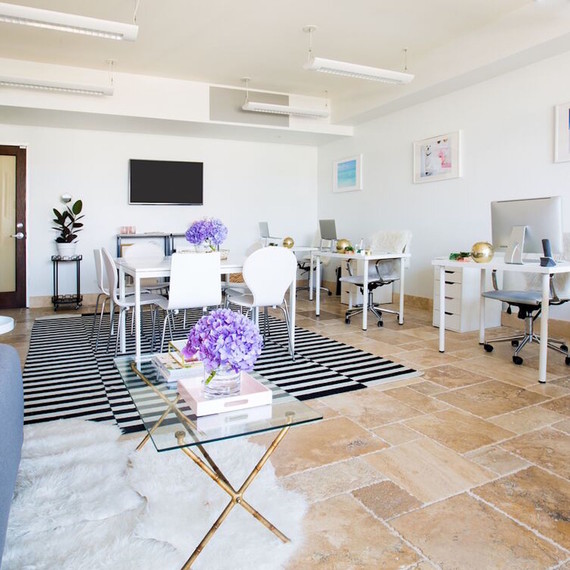 When BLND PR launched their design project, they were in the middle of deciding between two different buildings. "It came down to what the team overall felt was the best space for our collaborative work environment. We ended up choosing the one with the open floorplan," says Managing Partner Bryanne Lawless.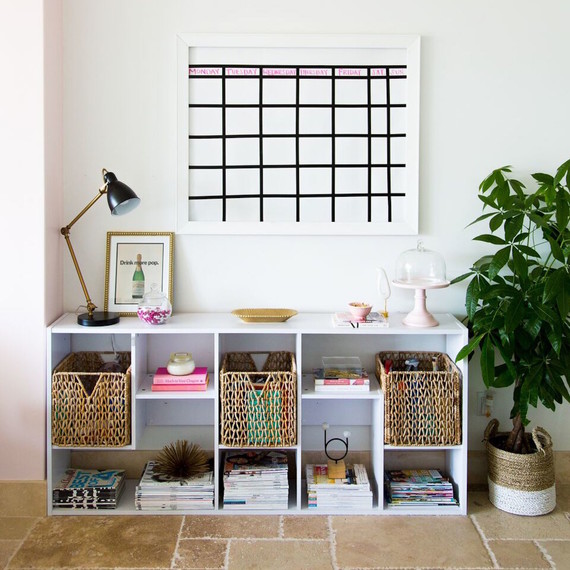 Upon walking into the BLND PR office, you practically feel like you've entered a vacation home that you're renting with your best girlfriends. Modern and airy, the clean, white walls are decorated with breezy photos of palm trees, cacti, and pink sand beaches. Pops of green and soft textures carry throughout while fresh flowers line each table in the playful, girly space.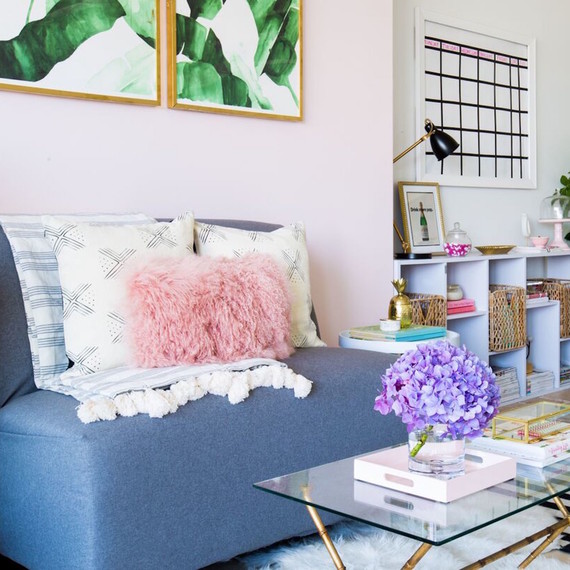 Gold metallics, greens, and pale pinks add color variety to the neutral palette that carries through the BLND office. A small lounge area was added to allow time for relaxation and breaks throughout the busy work day. From soft furry poufs and sheepskin throws tossed over each chair, BLND is all about their decorative accessories.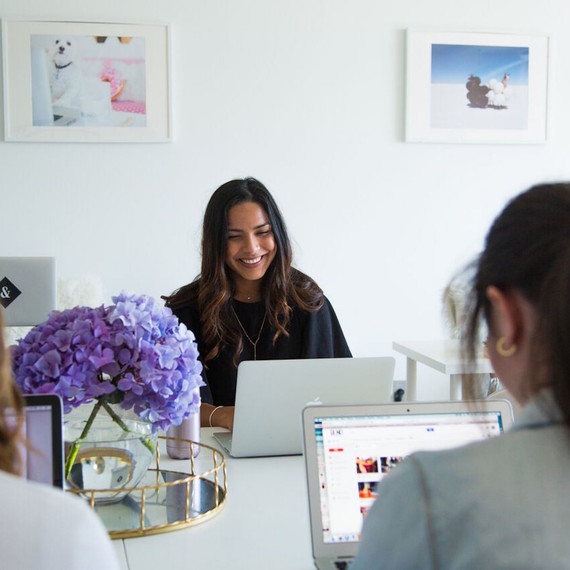 Though the office is fairly compact, the team has learned to take advantage of each square foot, finding that working in a small, yet open area allows them to put their heads together in innovative ways.
"Whether it's helping to think of synonym for a word or crafting the perfect email subject line, we're all able to chip in and work off of each other. Brainstorming in a collaborative environment is much better for creativity and better for work overall, as everyone feels equally involved with what is happening on a day to day basis," says Lawless.
[A DELICIOUS TOUR: Food + Wine's Best New Chef Spices Up His Night + Market Office]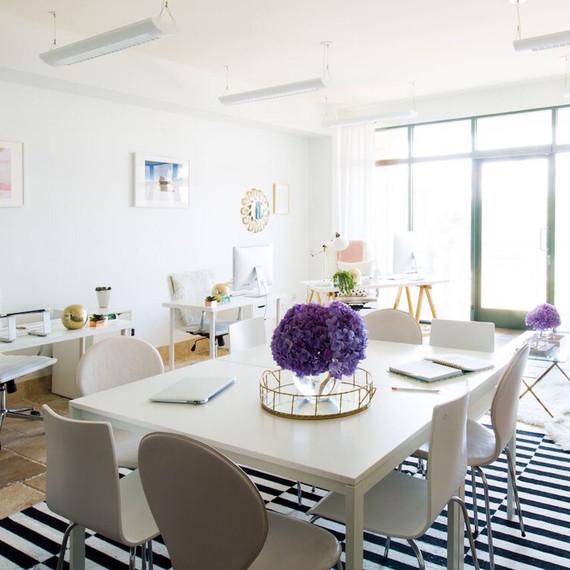 Clients love coming in for meetings simply to get a mini-vacation from their regular offices. The area is also completely walkable, allowing employees to get a breath of air by walking across the street to grab an iced coffee or a tasty snack.
BLND also happens to be just a few blocks from the beach. "The fresh air from the outside patio is amazing and makes us feel like we're out enjoying the ocean breeze, even when sometimes we're stuck in the office all day," says Lawless.
[STUDIO VISIT: Purl Soho]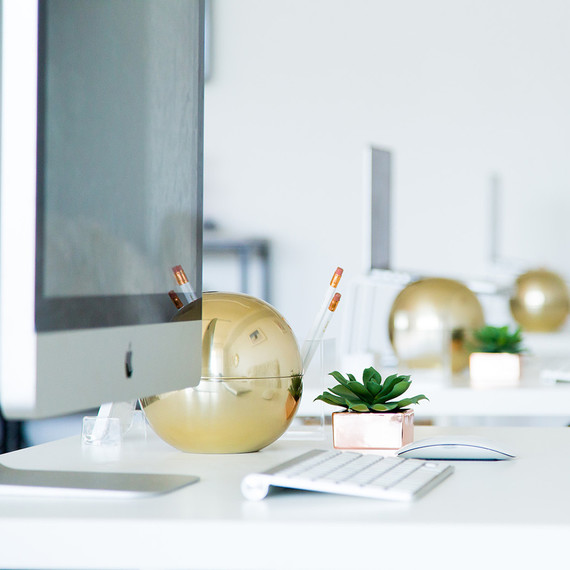 BLND's office proves that you don't need a multi-story building filled with hundreds of cubicles to be successful. "The aesthetic really pushes the sophistication of BLND as well as our fun nature. We get work done with fresh ideas, open minds, and bright space," Lawless says.
[MAKE IT BETTER: 10 Good Things for a Highly Efficient Home Office]