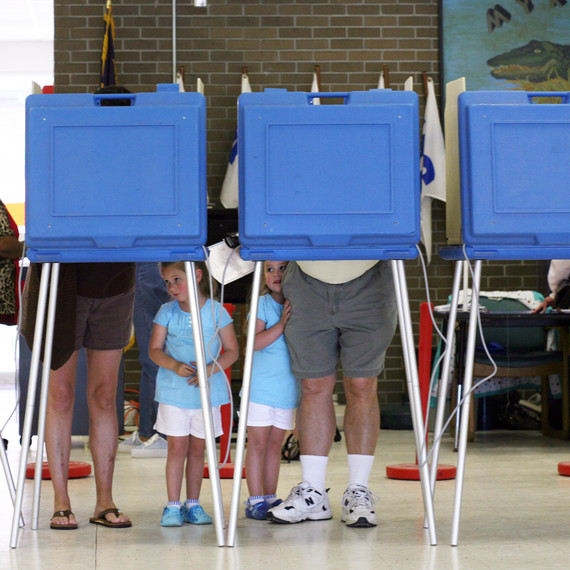 If you're finding that you are overly stressed out about the results of for the 2016 election, you're not alone. This has been one of the longest campaigns and one where it feels like there's been a lot more controversy than presidential candidates of the past. So, it's no wonder you're feeling all the feelings and you need to find a way to relax.
Who better to turn to than people who understand pressure and uncertainty during a long run than a marathon runner? They have to be able to keep their heart rate and stress levels in check in order to finish and according to "New York Magazine", marathon runners are surprisingly good at keeping their cool -- and that's really the key.
According to "New York Magazine", keeping your cool and reducing your stress comes down to two factors: how you talk to yourself and the awareness you have of the stress in your body. Studies show that the fastest runners and strongest athletes -- like Michael Phelps or Usain Bolt -- are acutely aware of their inner dialogue and the tension in their muscles and by doing so, they're able to stay calm.
[TRY THIS: 4 More Soothing Stretches]
"In a very practical sense, anxiety's linguistic narratives distract your attention from the task at hand," writes the NY Magazine author. "Rather than berating yourself for missing the last shot or being further behind than you thought, the book advises, invest that mental energy into attending to your felt awareness."
These athletes also have a certain comfort in their surroundings and don't let things like pain from muscle fatigue or being underwater for long periods of time play with their head. "If you stop panicking and start attending to your experience, then the relaxation and efficiency can increase," the author writes.
[OR TRY THIS: Calming Yoga Poses]
So, how does this translate into the stress from this 2016 election? Well, it's simple: don't allow your mind to go into those worst-case scenarios unless or until you're directly faced with it. Always be aware of where you're feeling the stress. Often, that translate to tight neck and shoulder muscles, in which case you should give yourself a massage. If negatives start drifting into your mind, think about all the positives in your life.
We're all going to be glued to the TV tonight as the 2016 election results come in and hopefully, we'll be able to take some of these cues from the top athletes on how to come ahead despite things not always looking like they'll run in our favor.
And if that fails, just watch this: