Assuming you've already learned the basics surrounding what makes up a great food photo, you may be wondering what to do next to help step up your social game. Well, you're in luck. We've got some suggestions on how to build your digital presence on this elusive social platform, and a few pointers from what has worked for us.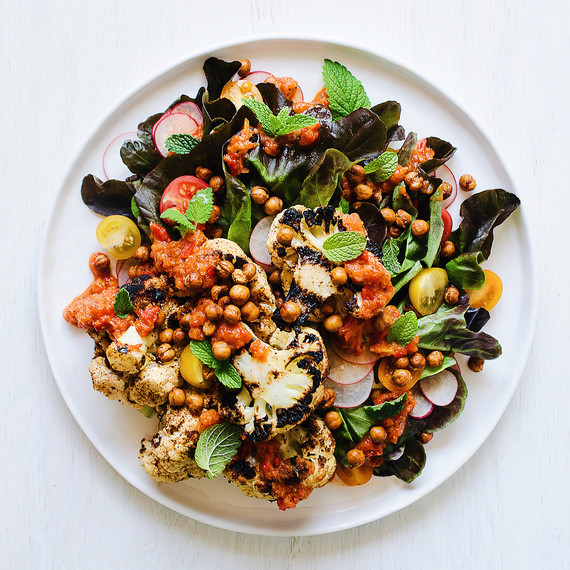 What Makes You Different?
For a lot of people this simple question can be a daunting one to answer. The fact is, a large percentage of Instagram users have become "observers," with fewer prompted to double tap or comment. Engagement on Instagram has dropped 33 percent across the board this last year, so figuring out how you can differentiate yourself is more important than ever before.
Food trends are great, and as food bloggers, it certainly is important to be in touch with what's happening in food media. When your entire feed is dominated by different versions of the same thing, it can quickly become clear that a lot of people are simply following the pack. How can you blaze your own path, while remaining relevant and current? Is there a twist you can bring to an otherwise expected, seasonal favorite? Is there a holiday or ingredient that's being overlooked? These are important questions to keep top of mind, and allow you to constantly improve. Being on the pulse of food trends is helpful, but finding your own unique approach should always be something to strive for.
Experiment and Develop Your Style
Spend some time -- lots of time -- looking at food photos. When we were first learning about food styling and photography, we immersed ourselves spent hours online perusing blogs, food magazines, and of course, Instagram. Not only is it good research, but it's also a wonderful way to learn about your own tastes, and what you're drawn to. Even when we're not working, you'll often find one of us looking at something food-related online, or our nose buried in a cookbook. The more you dive into something you love, the deeper the rabbit hole becomes, so enjoy getting lost for a bit. You'll be better off for it.
By experimenting with different aesthetic approaches, you may just surprise yourself with what you can create. Our personal style is always evolving and changing, and that's certainly reflected in our photography. It's important to spend time developing your own style, and in doing so, don't be afraid to make mistakes. Avoid pigeon-holing yourself into one category, and you'll become a more versatile food photographer in the long run.
(FOLLOW: @MarthaStewart on Instagram for inspiration)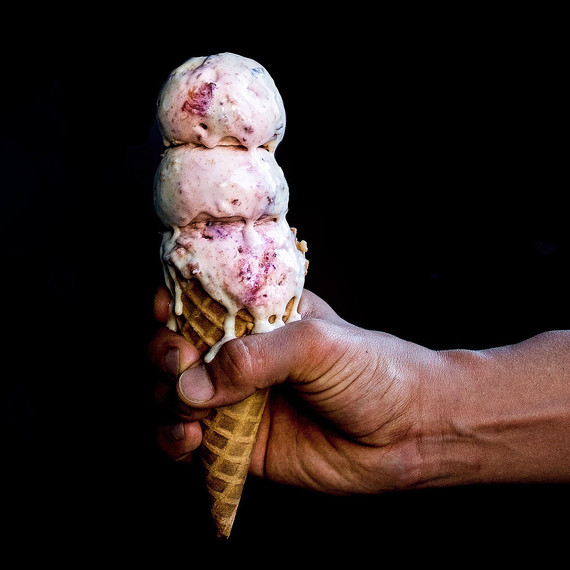 You Don't Need a Fancy Set-Up
If you're just getting started with food styling and photography and don't want to spend a whack of money, we're here to tell you that's totally acceptable. We built our first light box out of cardboard and parchment paper (something we probably wouldn't recommend now), and for a long time, shot exclusively on homemade backgrounds. It wasn't until we took on our business full-time that we really began investing in higher-end purchases, including our gear. Point is, you don't need a fancy $5000 camera and expensive fine china to craft a beautiful food photo -- so don't fall into the trap of thinking all the bells and whistles will improve your work. It won't.
Start small, and avoid buying everything under the sun. It can be tempting to stock your shelves with loads of crap, but trust us, you'll hate most of it within the year. Instead, treat your prop collection like a new home. Take time acquiring and building your collection. Be choosy. Investing in basic white tableware is a safe, inexpensive place to start. It works in most situations, and allows you to focus more on the presentation of your food. You'll inevitably get bored and want to step it up, but again, there's no rush.
Thrift stores, flea markets and garage sales are a stylist's best friend. We love spending an afternoon hopping from shop to shop, discovering our next find. It's hit or miss, but some of our most cherished props are finds we've acquired for mere cents.
(SEE: how Adrian and Jeremy styled the images for this gorgeous and easy appetizer)
Set Goals and Be Consistent
We're big believers in goal setting, and while it might not be for everyone, we think it's a tried and true way to measure your path to success. Rather than setting number-related goals like "I want this many followers," try shifting your thinking to how much energy you're willing to put in, and how often you're willing to commit to posting.
Top food bloggers who post 1-3 times a day are more than likely working full-time at it, spending 40 hour work weeks creating content for their readers. It takes a ton of time and effort, and if you're working a day job and have other real-life responsibilities, it's probably just not achievable. Be realistic about your lifestyle, and if improving your food styling and photography is something that's important to you, you'll find time for it no matter what.
Consistency is one of the biggest things on IG, but try not to stress about it too much. When we first started posting there about two years ago, we were maintaining an average of 5 posts per week. It was exhausting. Our numbers grew ten-fold in the first year, and a lot of that was due to setting a schedule and sticking to it. Not an easy feat, but not impossible either.
(GET: inspiration from these Instagram-worthy smoothie bowl images and recipes)
Become Part of a Community
Okay, it might sound totally cheesy -- but this is without a doubt one of the most important elements in social media and one that is often forgotten. Authenticity counts for a lot these days, and Instagram users have a pretty sensitive BS detector. Understanding the social nuances of online communication is important, and most of it translates to just being genuine and real with your intentions.
Follow accounts that you enjoy and which inspire you. Leave thoughtful comments. Be real.
Add something of value to your community, and you'll see gratitude in return. People truly love looking at inspiring food photography, most can't get enough of it -- and if you're the same, express that gratitude to others. It will return to you.
One of the biggest things we appreciate is the engagement with other food-loving people on Instagram. That's part of what makes the platform so fun. At the end of the day, none of it is about numbers or analytics -- it's about a community of like-minded people who are positive, inspiring and passionate about what they do. And we love being a part of that.
(MAKE: Jeremy and Adrian's Bold and Healthy Salad -- then Instagram it!)