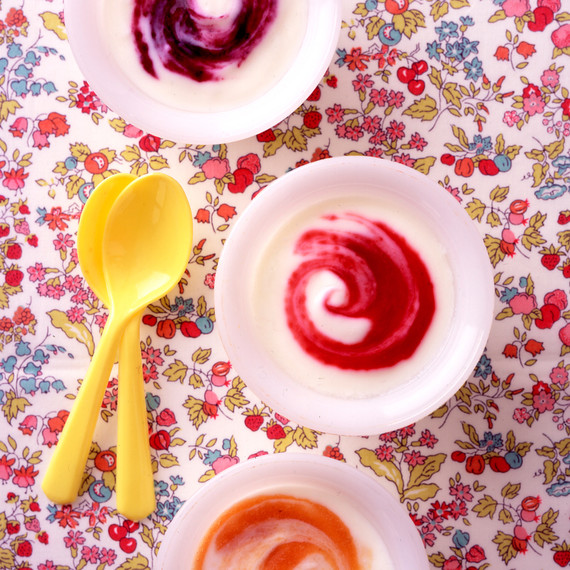 Time was when yogurt was yogurt. It came plain, low fat, and fat-free and in a few fruity flavors. Then came the Greek invasion, suddenley the supermarket dairy aisle was full of thicker, creamier Greek yogurt and the yogurt we used to love seemed watery. Now it seems like the times are a changing; a recent report by research firm Mintel indicates that Greek yogurt's days of dominance are over. 
(TRY: giving plain yogurt a kick with these brilliant recipes)
The report finds the new trend in the dairy aisle is yogurt smoothies, kefir, and other yogurt drinks. These product categories are experiencing double-digit growth. The reason? It's likely due to how portable yogurt drinks are (or how fickle consumers are?!). Spoon not required, yogurt drinks are ideal for life on the go, especially when you can screw the cap back on and have the rest later. Mintel reports numbers that show a 62 percent increase in yogurt drink sales over the past five years and a projected growth of 11 percent this year. 
Greek yogurt's spectacular rise and now slowing on the dairy scene does not mean we're over our love for yogurt: sales across the board are expected to see a 3 percent increase this year, that's $9.1 billion of yogurt sales! Yogurt is a daily snack staple. According to Mintel, 84 percent of Americans say they now choose yogurt for a morning snack, a whopping 37 percent increase from two years ago. Just know that more of those consumers might be drinking their yogurt these days.
(COOK: with yogurt, from a sauce for meatballs to a marinade for chicken, try these delicious recipes where yogurt shines.)