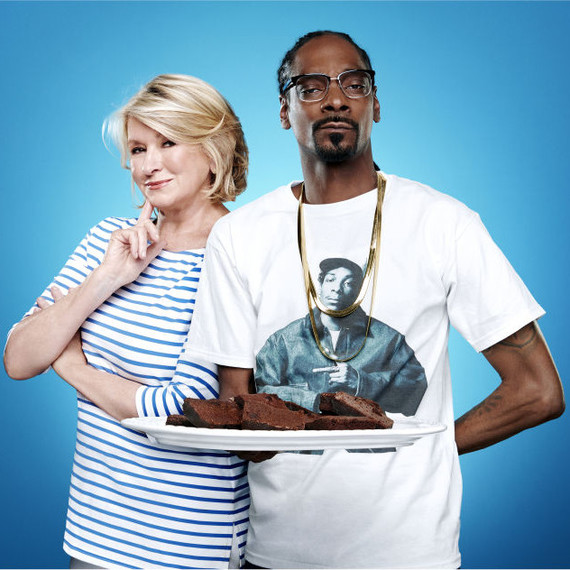 Martha and Snoop are hosting their first joint potluck tonight, and everything from the food to the celebrity guests is going to be unreal. In addition to everyone's favorite odd couple, the premiere stars Ice Cube, Wiz Khalifa, and Seth Rogen. As Rogen says on the show, "This is the weirdest group of people ever on a stage together," which is a guaranteed recipe for great TV in our book!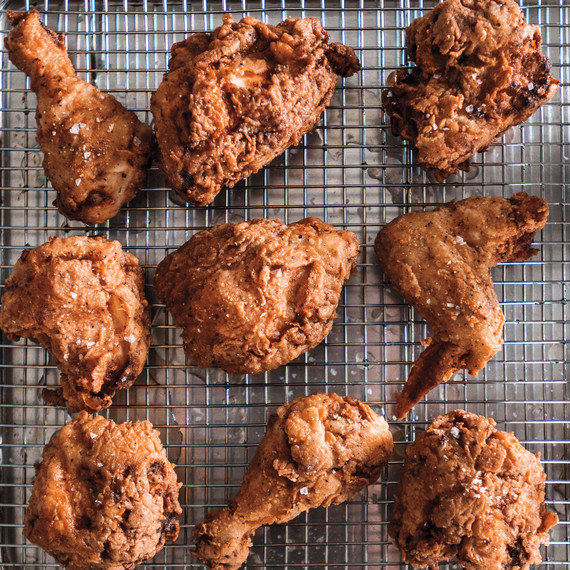 As for the actual potluck, Martha and Snoop will each be bringing fried chicken. Working out of their respective corners of the adjoining kitchen, the two will go head to head in an epic cook-off -- Martha's classic buttermilk fried chicken versus Snoop's fried chicken wings (doctored with his uncle's secret seasoning blend and BBQ chips). Want to cook along and taste for yourself? Download the exclusive recipe cards below.
Get Martha's Fried Chicken Recipe Card
Get Snoop's Fried Chicken Wings Recipe Card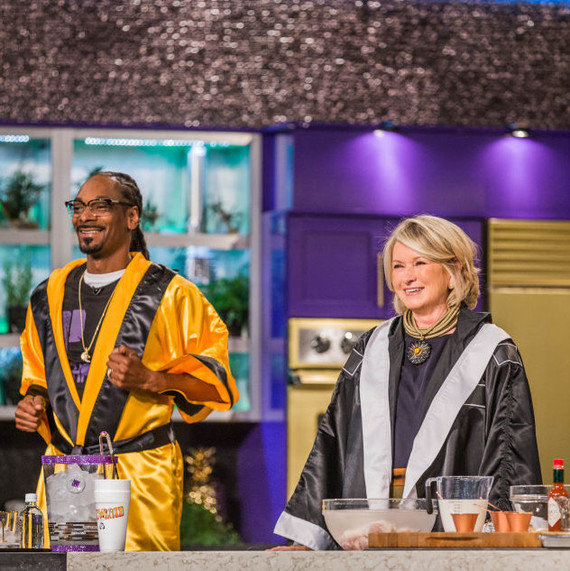 Snoop often says that Martha is his teacher in the kitchen, so has the student become the master? If the video below is any indication, Martha is bringing her A-game. Tune in tonight to watch Martha and Snoop shake things up -- it's Martha like you've never seen her before!