Doilies aren't purely ornamental, especially in the hands of food editor Shira Bocar. She's using them to emboss cookie dough with a pretty pattern this holiday season. She was inspired by springerle molds, which are traditionally used to give the Northern European spiced biscuits known as speculaas their ornate designs. Instead of packing dough into a mold, Bocar applies a crocheted doily to imprint the cookies, then uses snowflake cutters to create festive flurries in all different sizes.
For more holiday cookie tips and tricks, download our complete holiday cookie guide.
For doilies, she luckily only has to travel down the hall from the test kitchen to the prop house (Martha Stewart Living life!) but suggests searching on Etsy and eBay for some really beautiful designs. Or you could get crafty and crochet a doily yourself! Final pro tip: definitely use a thicker doily; Bocar also tested thin paper ones and wasn't able to get as nice of a pattern. Once you've got your doily and spiced cookie dough, just follow our five simple steps below.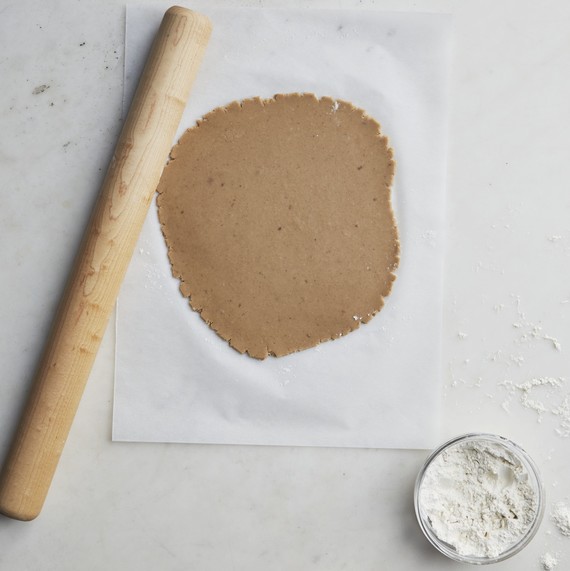 1. Working with one disk of dough at a time, roll out to 1/4 inch thick on lightly floured parchment.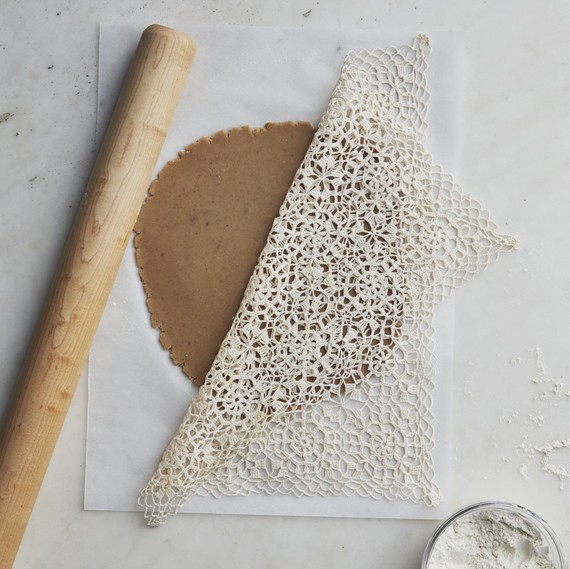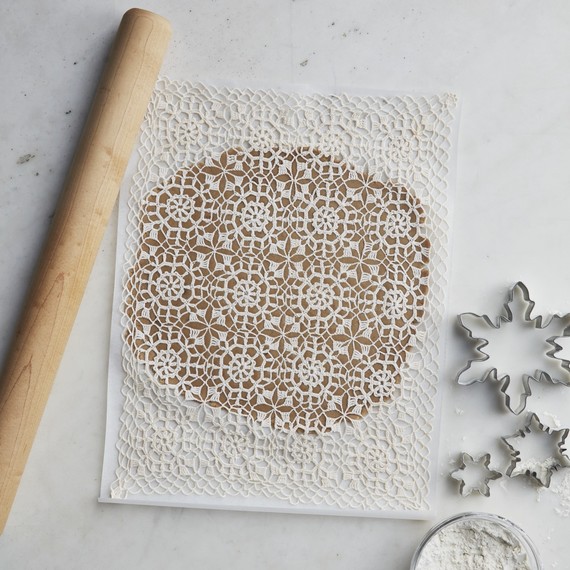 3. Gently roll to make an imprint. (Dough should now be about 1/8 inch thick.)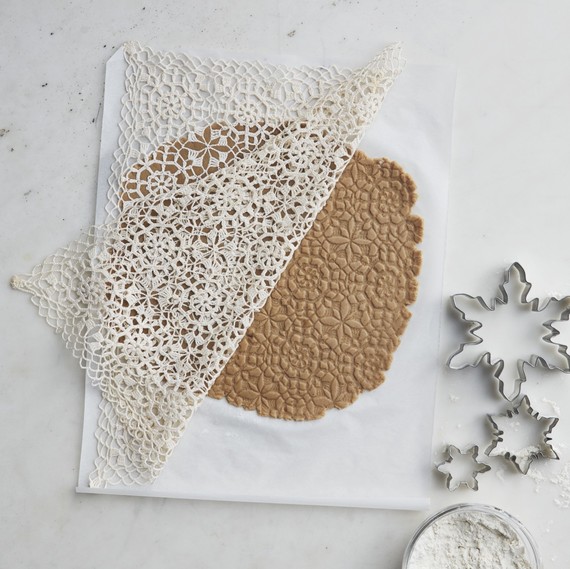 4. Remove doily and freeze dough until firm, about 15 minutes.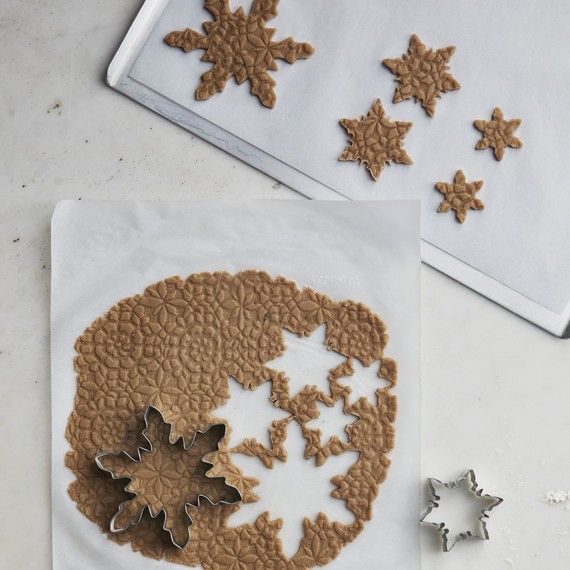 5. Cut dough first using a 5-inch snowflake-shaped cutter, then cut remaining dough using a 3-inch snowflake-shaped cutter and 1 1/2-inch snowflake-shaped cutter. Chill and reroll scraps.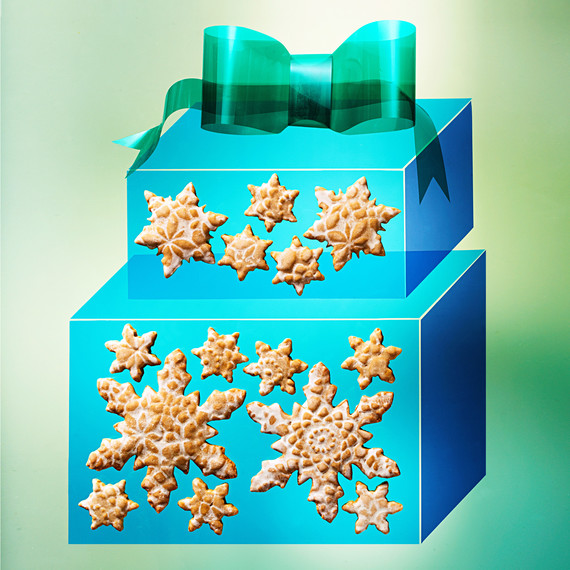 Get the Glazed Spiced Snowflake Cookies Recipe