Ever since I can remember, Thanksgiving has been my favorite holiday because it's about bringing together two of the best things: family and food! This year I'll be celebrating Thanksgiving at my parents' house in Sonoma Valley, California. My grandparents will be joining us from Minnesota, where I grew up, and the Midwestern vibe definitely influences our homey Thanksgiving celebration.
My parents moved to the West Coast about 10 years ago, and since then we've loved cooking with the fresh California produce -- that's why all of my recipes are a fresher version of the Midwestern classics. Growing up, we always had a very traditional dinner: turkey and gravy, mashed potatoes, sweet potato casserole (with marshmallows!), white-bread sage stuffing, green bean casserole, cranberry sauce, and Parker House rolls. For a new tradition this year, the day after Thanksgiving we'll be headed down the coast to Hog Island Oyster Co. in Marshall, California, for oysters and bubbly by the bay!
Herbed Turkey
This was the first turkey I ever made in the Martha Stewart test kitchen, and it's still my favorite way to roast a big bird. The cheesecloth method makes the meat especially moist, and the orange juice in the basting liquid makes the skin extra-caramelized, dark, and crispy.
Get the Herbed Turkey Recipe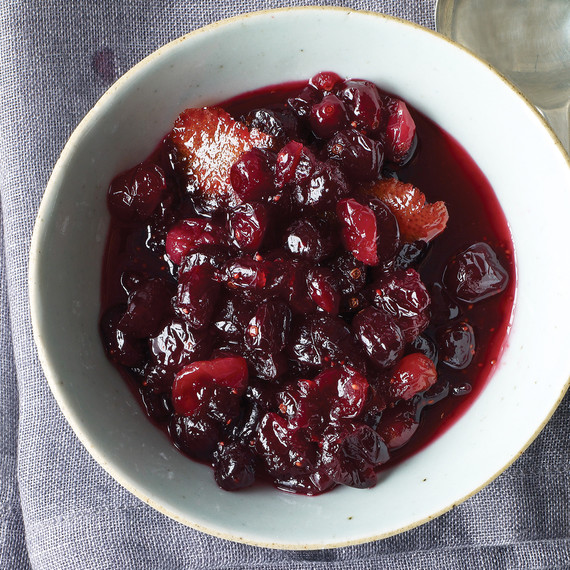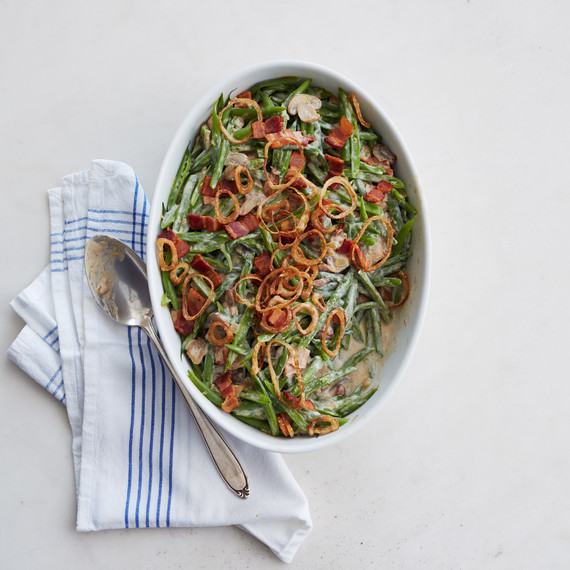 Green Bean Casserole with Bacon
It would not be Thanksgiving for my family without this dish. My guilty pleasure is even more delicious with homemade bechamel, fresh mushrooms, and crispy fried shallots.
Get the Green Bean Casserole with Bacon Recipe
For me, it's all about the gravy. Fluffy Classic Mashed Potatoes complement (they don't compete with) delicious turkey gravy. With Maple-Glazed Sweet Potatoes you don't need marshmallows! My grandpa was a bread baker, so I grew up with Parker House rolls on the table. These Yeasted Cornmeal Rolls bring the same warm nostalgia but have a little extra oomph with a sprinkle of cornmeal and flaky sea salt on top.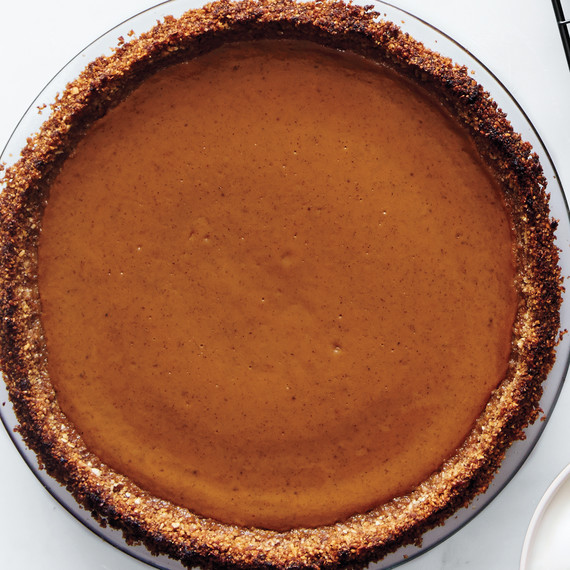 Dessert
Gluten-Free Spiced Pumpkin Pie
My grandma has Celiac, so it's nice to have a gluten-free dessert option on the table. This one with a crisp rice-cereal crust will still please the whole family. It's especially delicious with homemade winter squash puree.
Get the Gluten-Free Spiced Pumpkin Pie Recipe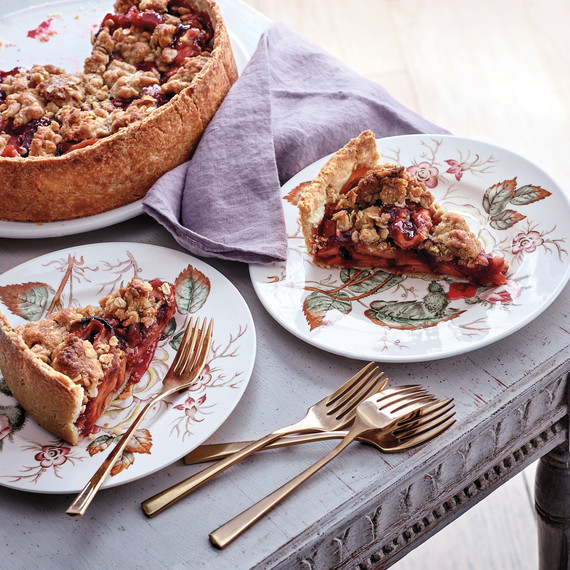 Deep-Dish Dried-Apple and Cranberry Pie
Around the holidays my grandma also used to make what we called "rose apples" -- tart apples simmered in red-hot cinnamon candy syrup. They always felt special, and I could never get enough! This pie is my nod to that tradition. It's an unexpected twist on a classic apple pie; the high sides make it a real showstopper, and I love the tartness of the cranberries with the brown sugar topping.
Get the Deep-Dish Dried-Apple and Cranberry Pie Recipe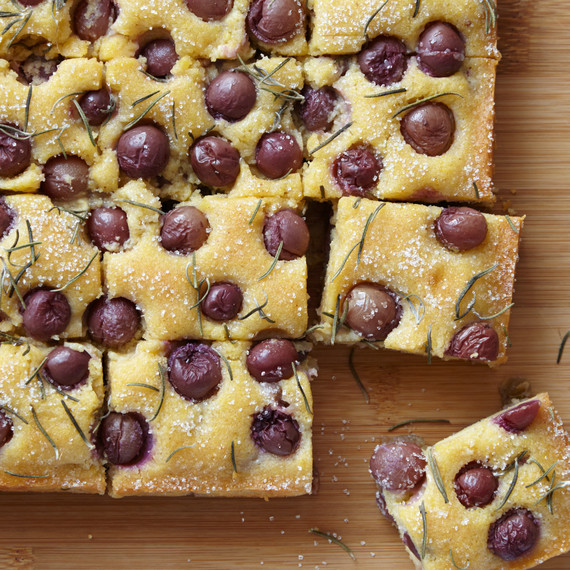 Cheese Course
Polenta Grape Cake
I'll also compose a cheese plate of my favorite local cheeses, including Point Reyes Blue and Cowgirl Triple Creme Brie. This Polenta Grape Cake is a nice tribute to our neighboring Pinot grapes.
Get the Polenta Grape Cake Recipe