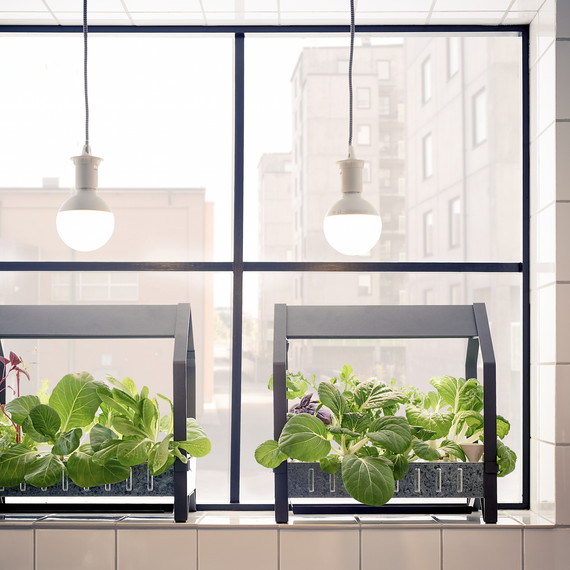 Want to garden indoors without the mess of soil? Now you can, thanks to Ikea's latest product series. The furniture giant is selling hydroponic gardening kits in the U.K., letting its customers take their indoor growing to the next level.
Hydroponic gardening uses just water to grow plants -- no soil necessary. Ikea's new products, which includes the nutrient plugs you need to get your plants going, is perfect for growing herbs and salad greens indoors all year round.
If you have a "brown thumb," hydroponic gardening is a great way to avoid common issues like over- or under-watering. Plus, Ikea's countertop designs allow just about anyone to grow their own plants, even if they have limited light or outdoor space.
Unfortunately, these kits are only available in the U.K. for now. Here's hoping Ikea brings them stateside, too!
[DO IT YOURSELF: How to Build a Hydroponic Garden]