No matter the season, a cozy fire pit in the backyard is a luxurious retreat. Hold on to the warmth of those summer nights by adding a fire pit to your outdoor living area. Whether you have a tiny terrace in the heart of the city or a sprawling landscape on a countryside farm, there are many options when it comes to choosing the right fire pit for your space. When designing an outdoor area with a fire pit, keep in mind space, color and textures. Choose a safe location away from high-traffic areas, trees and other debris. Create a pathway for easy accessibility and space your seating far enough apart for ample walking room.
Take a look at the following outdoor fire pit ideas to bring warmth to your outdoor living space.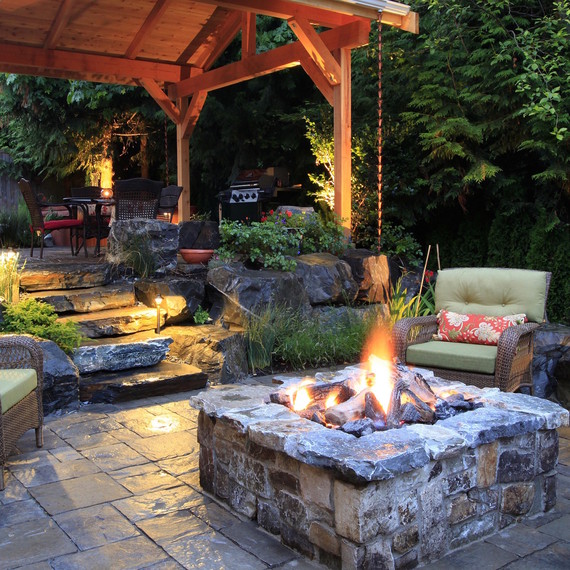 1. Stacked stone fire pit
Lush landscaping combined with comfortable furniture sets the tone for this outdoor oasis. A stacked stone fire pit in the center offers plenty of space for seating and walkways, making this outdoor area ideal for entertaining guests.
Image Credit: Alderwood Landscaping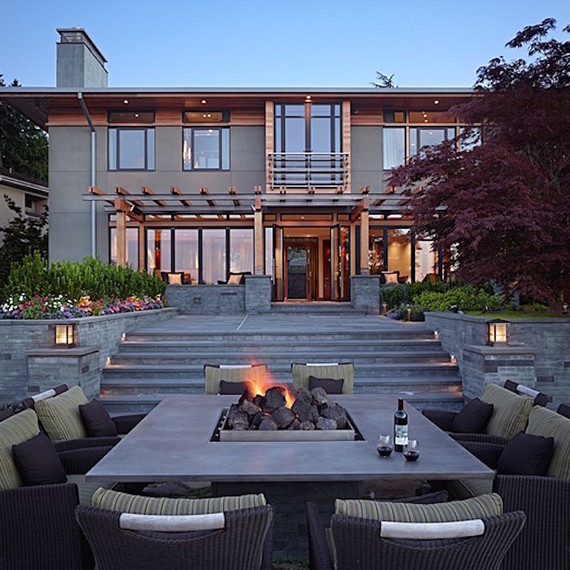 2. Fire pit table
Bring the warmth directly to the dinner table by incorporating a fire pit table into your outdoor living design. A patio or backyard fire pit table will rival your own dining room with a glowing centerpiece that will bring every backyard party to life.
Image Credit: Gelotte Hommas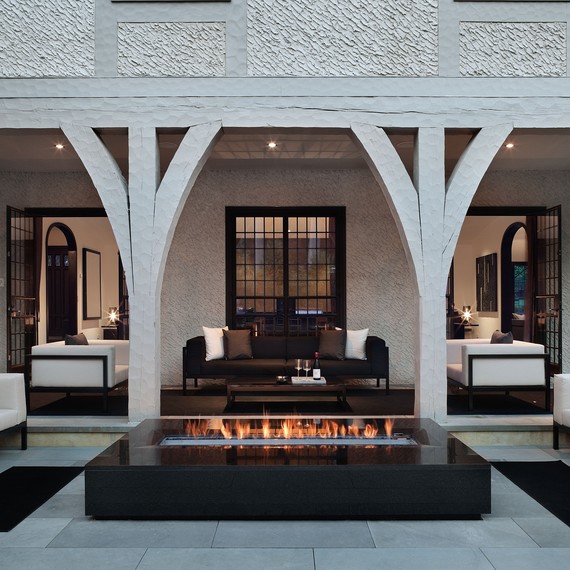 3. Built-in fire pit
Elegant and formal, this long and lean built-in fire pit brings a relaxing resort-style setting to your backyard. Use a fire pit as an accent in your contemporary patio design for a stunning seating area that accentuates the architecture of your home.
Image Credit: Jennifer Post Design
[TRY THIS: Enjoy an All Day Backyard Getaway]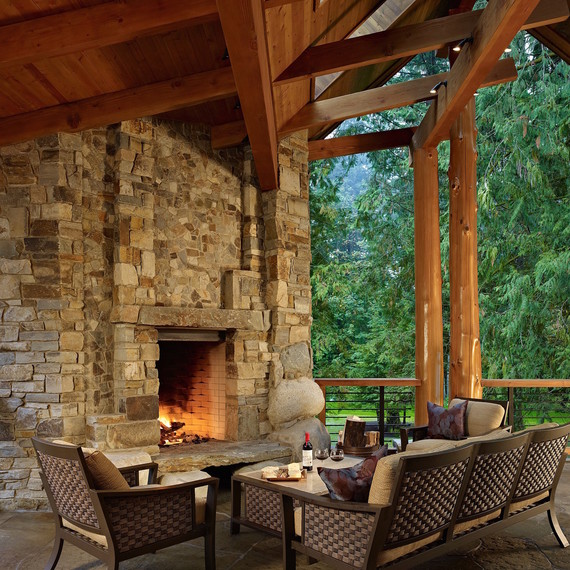 4. Cabin fire pit
Enhance the rustic vibe of your woodland retreat by adding an outdoor fire pit to your deck. This massive stone fireplace creates a sophisticated, snug setting in a remote cabin in the woods.
Image Credit: Gelotte Hommas
[MAKE IT A COOK OUT: Recipes for Camping (or Glamping)]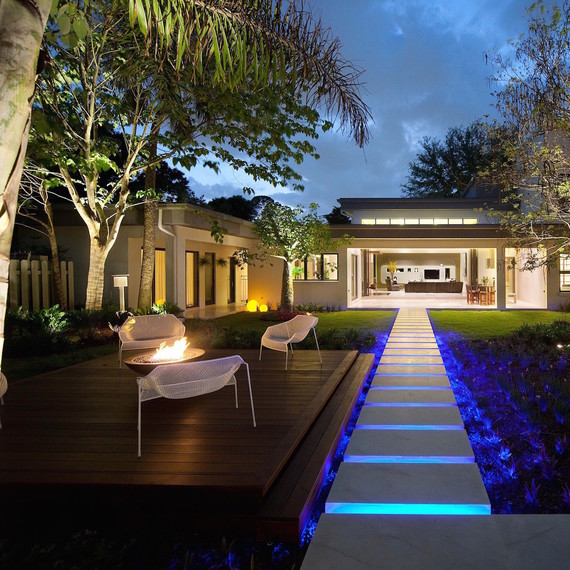 5. Modern fire pit bowl
Some outdoor fire pits, like this modern fire pit bowl, are made for entertaining. Dressing up your patio with a small, round fire pit is an easy option for illuminating your backyard and adding a little drama to your outdoor living design.
Image Credit: Phil Kean Design Group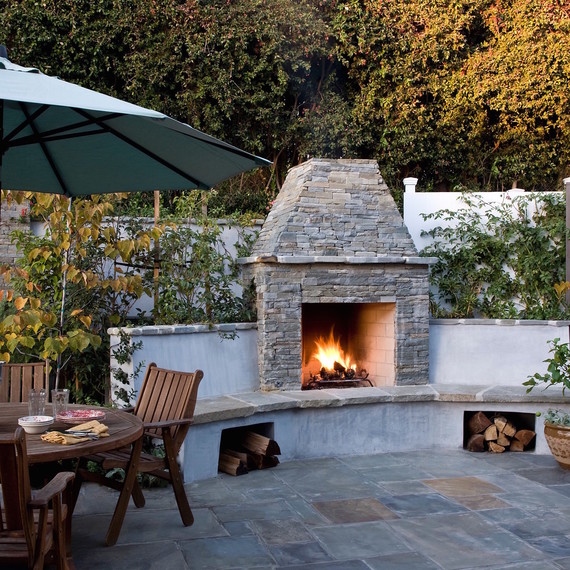 6. Curved fireplace
This backyard is set up to succeed with a curved fireplace, covered dining area and outdoor kitchen that will keep you warm through every season. With extra seating along the bottom, this stone fireplace creates a comfortable social space for friends and family to gather.
Image Credit: Stout Design-Build, Inc.