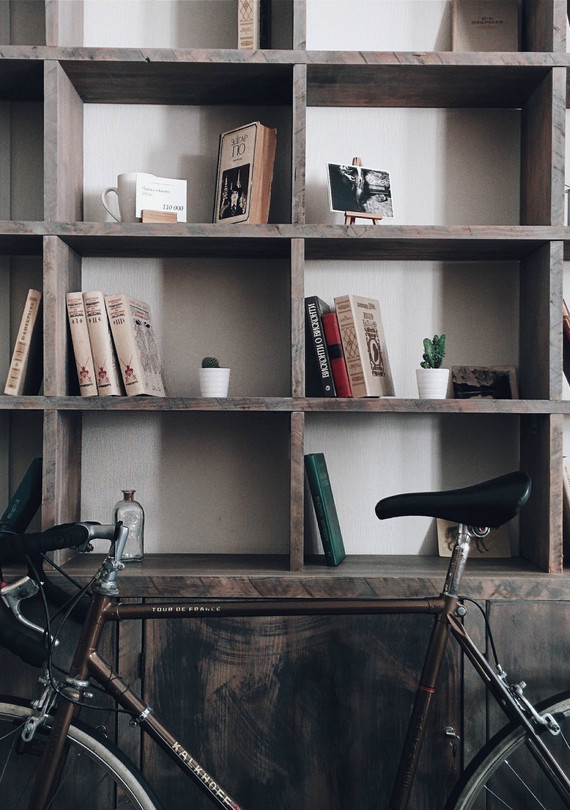 "A curiosity cabinet is a space that allows people to see what is inside of it, says Jack Menashe, an interior designer from New York, NY, and founder of Menashe Design. "Most curiosity cabinets include a collection of items that the homeowner would like to display and often times, allows someone to tell a story through the objects and treasures they have collected over time."
According to Menashe, while a cabinet of curiosities is the perfect way to add that personal touch to any room in your home, they can quickly become too much.
"Overloading the cabinet with too many objects can be a problem," he warns. "It is not aesthetically pleasing and can come off as clutter."  Plus, adds the expert, if the space already has plenty of decoration and furniture, a curiosity cabinet is not the answer for that room."
So what's the secret to putting together that killer curiosity cabinet? It all comes down to the details.
Choose Pieces That Mean Something
Menashe recommends displaying pieces that tell a story, like things picked up while traveling. "This is a great way to tell a story of your experiences and for you to be able to reminisce on past times," he says. "Instead of these items collecting dust stored away somewhere, you can show them off for people to see."
[HAVE A KID COLLECTOR: How to Create a Kid-Friendly Collectibles Desk]
Be Aware of The Wall Color
If you have a neutral wall color and you're not sure how to bring color into the room the curiosity cabinet is perfect. "Adding objects that have a pop of color to a curiosity cabinet is a smart way to bring life to the room," Menashe suggests. "The color is not overwhelming, and you are easily able to maintain a color scheme without needing to repaint the walls."
Make Sure They Fit Together
If you want to make sure your cabinet doesn't end up looking messy, choose pieces that fit well with each other. "It is important to maintain a theme so that it remains organized," Menashe adds. "Whether its sticking to the blue color on the painted bowl or going with a brass theme, this simple touch will keep the cabinet attractive."
Pick The Right Cabinet
"Consider the amount of space you have when you pick the cabinet," says Menashe. "You don't want it to overwhelm the room. If you have a narrow space, pick a slender cabinet that has height, rather than a wider display."
Get Creative
A curiosity cabinet doesn't have to be done all the same way. Menashe says you can get creative when picking the right items for your home. Whether you go with enclosed glass or a shadow boxes arranged on the wall, it's all about balance and having fun with it.
"The beauty of these cabinets is that you get to pick what goes inside," he says. "Don't overthink the organization of it and make sure it shows off your unique personality."
[INSPIRATION: Collecting Mid-20th Century Glass Vessels]