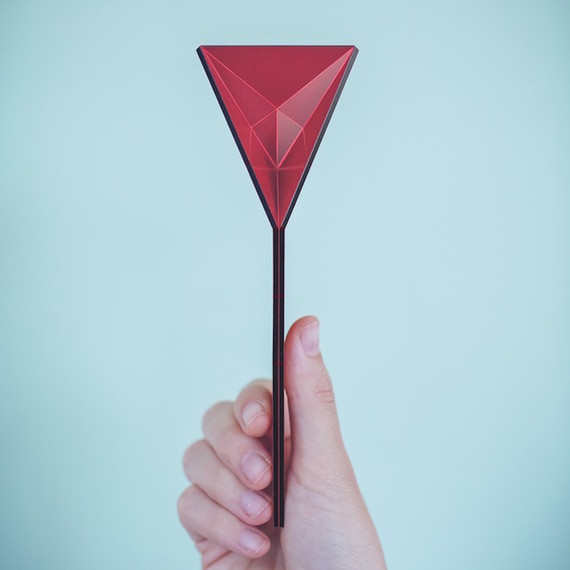 Who said measuring spoons have to be circular? A unique new kitchen instrument is challenging that perception. The Polygons is a 4-in-1 measuring spoon that looks like a bookmark and can be folded into several different sizes with a pinch of your fingers.
The fancy spoon comes in two sizes -- one to measure tablespoons and one to measure teaspoons. Each of the options looks like a flat rectangle, but can be quickly shaped into a measuring spoon depending on how you pick it up. Because the "spoon" is flat, it's easy to wash and can be stored anywhere.
The Polygons was launched on Kickstarter last month, and it quickly exceeded its goal of $10,000, earning over $650,000 in pledges. Clearly bakers everywhere are excited about the reinvented measuring spoon!
[CHECK OUT: Martha's Kitchen Must-Haves]