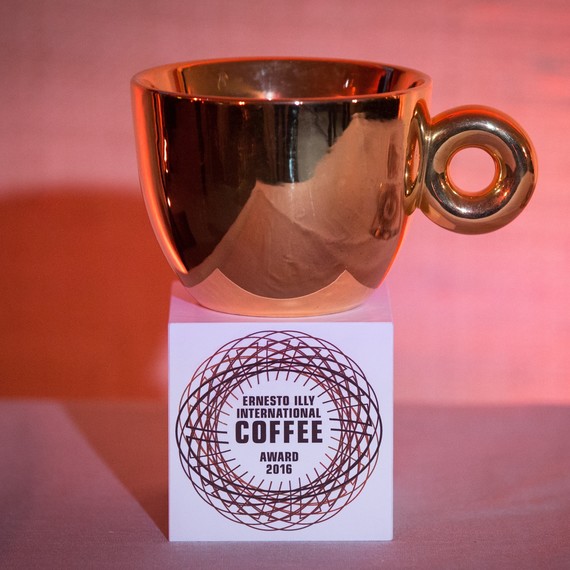 It seems like single-origin coffee gets all the hype these days, giving short shrift to blends. But there is an art to an espresso blend, so much so that coffee companies treat their recipes as proprietary information. While Illy isn't about to give up any secrets, the Italian roaster is making an effort to draw more attention to the coffee growers that are critical to its signature blend. They just introduced the Ernesto Illy International Coffee Award in New York as a way for the coffee producers they work with to be celebrated for their commitment to quality and sustainability.
(CHECK OUT: The Daily Grind: Coffee Recipes for Every Day of the Week)
The unique Illy blend is available in 140 countries at 100,000 locations worldwide, which comes out to more than 7 million cups of coffee per day. It contains 27 different kinds of beans from nine countries: Brazil, Colombia, Costa Rica, El Salvador, Ethiopia, Guatemala, Honduras, India, and Nicaragua. Each coffee lot is fully vetted by Illy's quality lab in Italy, with multiple rounds of calibration and taste testing. Illy quality director David Brussa says, "It's critical to taste the product more than once because coffee is live -- the flavor and aroma change."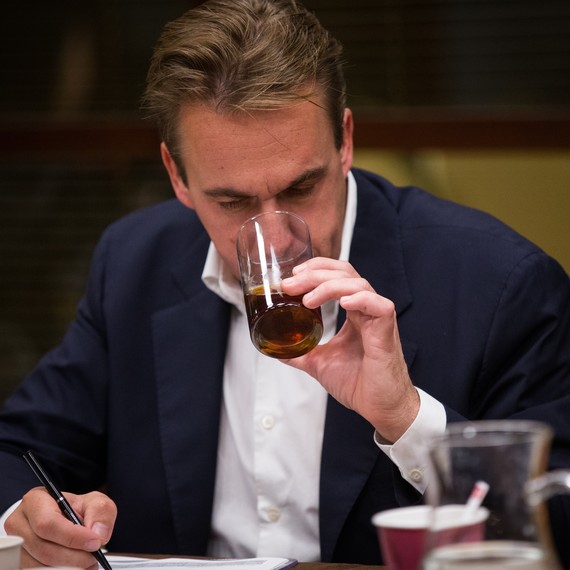 Bestowing the Ernesto Illy International Coffee Award to just one grower out of the 27 this week was just as rigorous a process. An internal jury first narrowed the selection down to nine, and led by Brussa and coffee expert and author Mark Pendergrast, an independent tasting panel that included Michelin-starred chefs Suvir Saran, Viki Geunes, and Luigi Taglienti determined the winner.
The tasting was not a simple coffee-cupping affair. The jurors tasted each coffee in three different preparations: cold brew, infusion, and espresso -- and rated them against 34 separate criteria. Just the espresso category was judged on bitterness, acidity, sweetness, body, crema, aroma intensity, cocoa, caramel, chocolate, toasted bread, honey, dried fruit, fresh fruit, citrus, orange blossom/jasmine, and vanilla. The results? Ahmed Legesse from Ethiopia was declared the "best of the best" after his coffee received a slightly higher score for espresso aroma intensity, breaking the tie between Ethiopia and Honduras. Almost as tense as the World Series, am I right??!
Watch our Kitchen Conundrums expert Thomas Joseph demonstrate how to cold brew coffee like a pro: