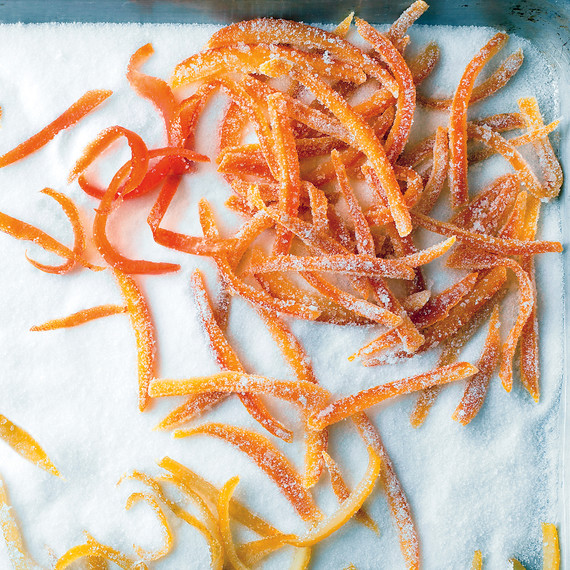 If you've tasted homemade candied citrus, you know -- it tastes so much better than store-bought. Maybe you ate it plain or dipped in chocolate, maybe it was in a homemade fruitcake or added to muffin or pancake batter to take those baked goods to the next level? Another classic way to use candied citrus is as a garnish or decoration on everything from tarts to cocktails.
Look for organic or unsprayed fruit when making candied citrus -- what you are using and eating is the exterior of the fruit. And if you buy citrus for juicing, don't toss out the fruit after squeezing; freeze the peels and candy them when you have time.
Learn more about different types of candied citrus
Candied Citrus Peel
An essential ingredient in Martha's mom's stollen recipe, fruitcake, and other baked goods.
Get the Candied Citrus Peels Recipe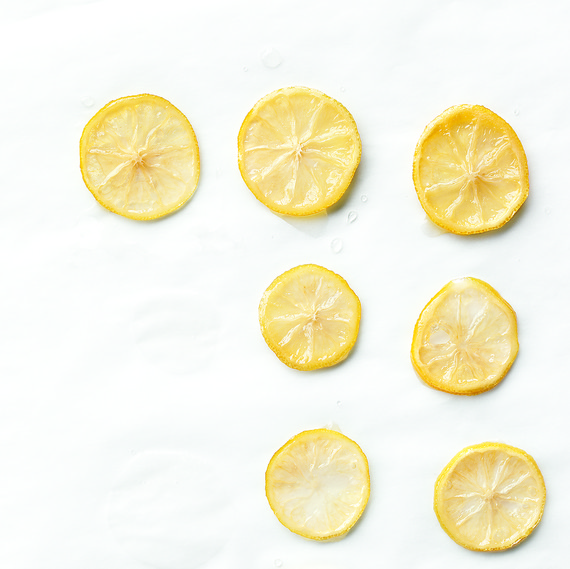 Candied Citrus Slices
Decorating pound cake or layer cake (whether frosted or not); the ultimate garnish for a cupcake; and an unbeatable addition to some sublime cocktails -- those are some of our favorite ways to use slices of candied lemon or orange.
Get the Candied Citrus Slices Recipe
Watch Sarah Carey make candied citrus peel: