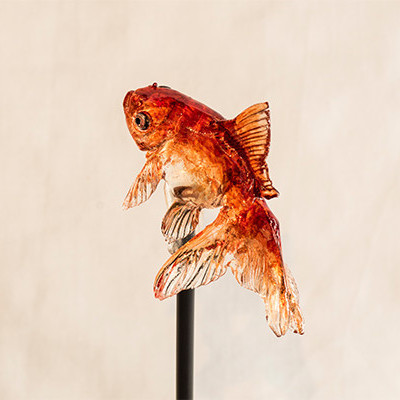 If, like us, you adore the precise Japanese approach to food, watch this video where our friends at Great Big Story capture the sublime artistry of candy sculptor Shinri Tezuka. He's one of only two artists continuing the centuries old tradition of Amezaiku, shaping softened candy on a stick into birds, animals, and fish. You could say they're lollipops, we prefer to call them art.
(SEE the work of another Japanese master, chef Nobu Matsuhisa)
Tezuka didn't grow up in a family of candy sculptors. The 27 year old is self taught and passionate about what he does. He hopes to reinvigorate the venerable tradition of Amezaiku which is crafted using only hands and traditional Japanese scissors to cut, pull, and bend the soft candy that's attached at the end of stick. The intricate sculptures are made in just a few minutes, that's how long Tezuka has until the candy hardens and sets.