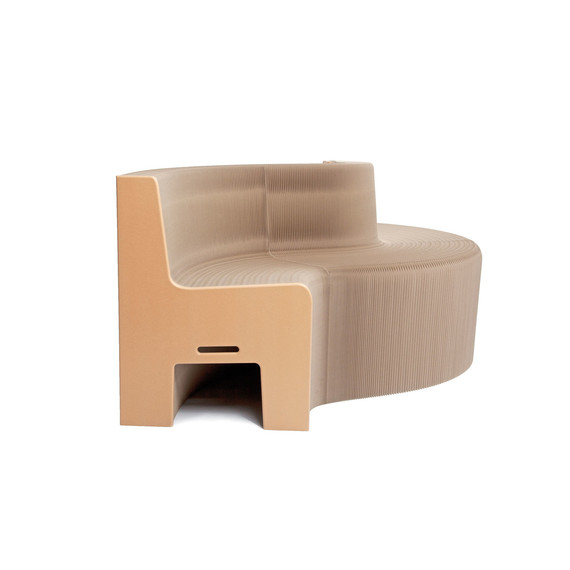 Don't you hate when you have visitors and have to bring out the unsightly foldable chairs in order to seat everyone? Well, that problem is a thing of the past thanks to a fancy new chair from Expand Furniture. The Canadian company has created the ultimate space-saving solution: A small, unassuming chair that expands into a flexible bench that seats up to 16 people!
The Flexible Love chair starts out as a normal-sized chair, but when needed, it can be expanded like an accordion and twisted to accommodate all your guests. You can wrap it around a table, make it into a U-shaped bench and much more -- the possibilities are endless! What's even better is this unique piece of furniture is made out of recycled paper, so it's eco-friendly, too.
This is truly a game-changer if you like to host parties in a smaller space. Expand Furniture has several other innovative space-saving items, including expanding tables, ottomans that store stools and more.
[CHECK OUT: Cozy Ideas for Small Living Spaces]