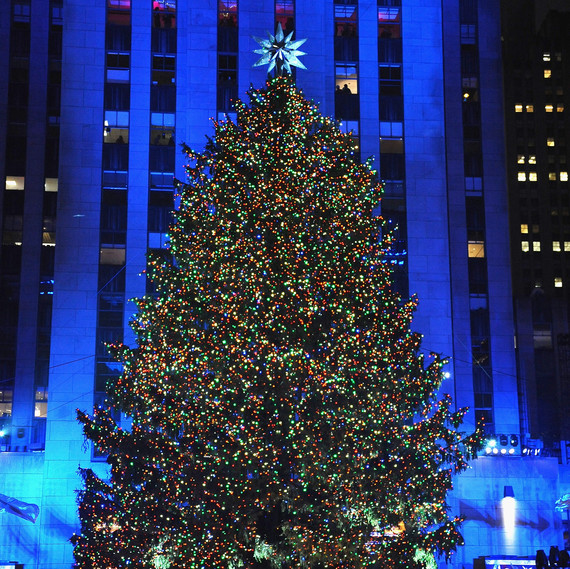 Hurry! The most wonderful time of the year is fast approaching. To get you into an early holiday mood, the Rockefeller Center in New York just announced this year's pick for their iconic Christmas tree. 
Yesterday, the Center tweeted a photo of the majestic Norway Spruce and only gave out a few tips about its current location: it is near a place where the home team's mascot and the nearby mountain share a name and where the largest university creamery in the country is located. 
239 miles away, a Norway Spruce lives. pic.twitter.com/d4qLwY88fY

— Rockefeller Center (@rockcenternyc) October 30, 2017
[RELATED: Here's What You Need to Know When Picking Out a Christmas Tree]
Did you already guess the location?
Without further ado: the 86th Christmas tree will make its way to NYC from State College, Pennsylvania. 
The spruce will be cut down in a little over a week and will arrive in Manhattan on Nov 11. Then, just like every year, it will be decorated with 50,000 lights and, of course, topped with a Swarovski star. The tree lighting ceremony is scheduled for November 29 at Rockefeller Plaza where it will remain until January 7. 
So if you still haven't made any travel plan for this holiday season, make sure you find some time to visit the City and enjoy the beautiful sight of this Pennsylvania spruce at Rockefeller Plaza.
Feeling inspired? Assemble your own fringed Christmas tree to make your home feel festive: