Roast Chicken with Garlic and Thyme
My menu is pretty traditional, save for the main event. Thanksgiving recipe development and testing happens in the summer, and by the time the actual holiday rolls around, I'm over turkey. Now we roast a couple of chickens and call it a day. A smaller bird doesn't take up all the oven time. It's easy, in and out in an hour, and roasts more evenly. Sure, you lose the centerpiece "ta-da!" moment, but you gain options for guests: there are four drumsticks not two, and more of every part in smaller, more manageable sizes.
Get the Roast Chicken with Garlic and Thyme Recipe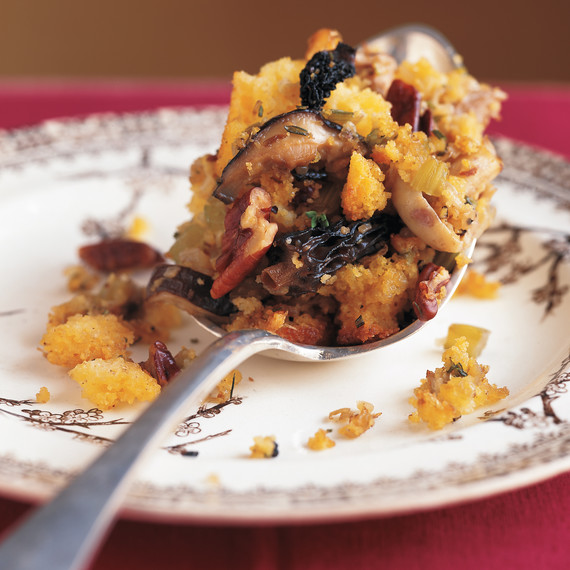 Cornbread Stuffing
I grew up with dressing that was baked in a casserole dish, crispy on the top but moist in the center. That's what I like. This recipe is similar to the one my mom always makes. Not sneaking bites of the freshly baked cornbread is the hardest part of this dish.
Get the Cornbread Stuffing Recipe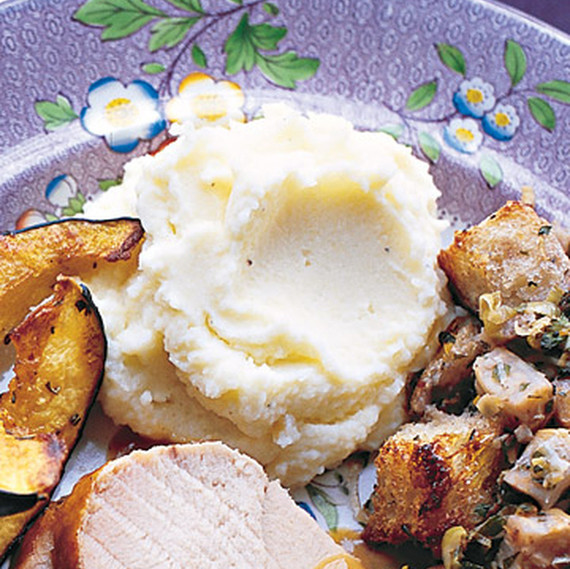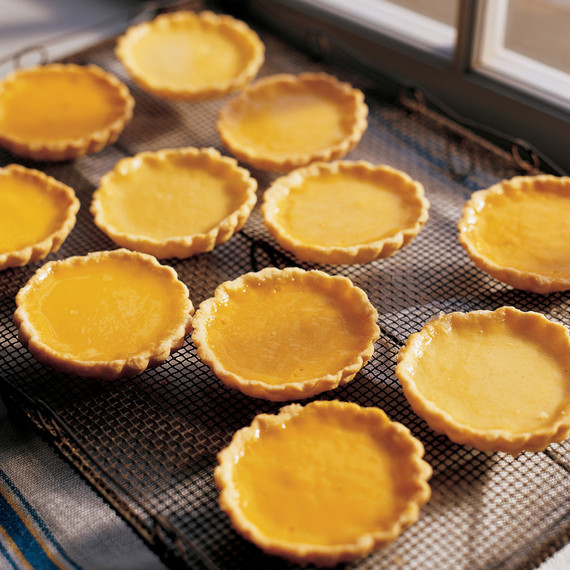 Heirloom-Squash Tartlets
For dessert, I love using the heirloom squash varieties available at the farmers' market. Don't get me wrong, I love a Libby's pumpkin pie, but it's nice to mix it up. This recipe comes from my friend and former MSL food editor, Anna Kovel, and it's one of my absolute favorites. It's a little different but not too different. This year I'm using kabocha squash.
If I'm feeling very ambitious (and I've made pate brisee in advance), I'll make a second dessert, apple-raspberry slab pie. Got to love a large-format apple pie that can feed a crowd.
Get the Heirloom-Squash Tartlets Recipe