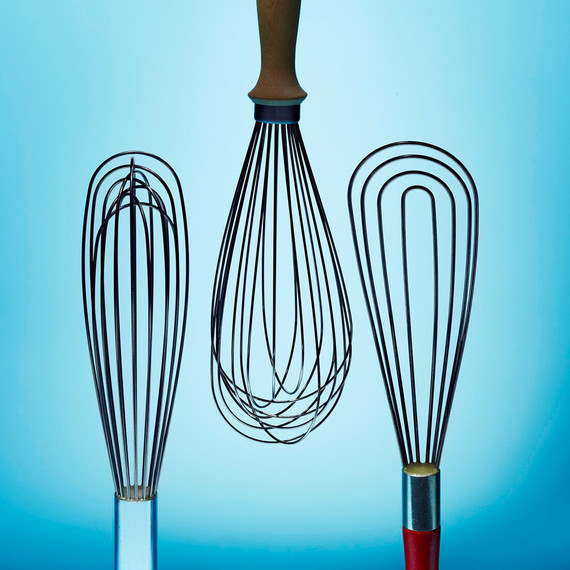 Theses are the three most commonly used kitchen whisks: 
French Whisk (left)
If you're choosing only one, this all-purpose whisk is your best bet. Though it can be used to whip air into ingredients, its relatively straight and narrow sides make it ideal for emulsifying mayonnaise and vinaigrettes.
Balloon Whisk (middle)
Its bulbous shape and rounded sides allow for better aeration, making it the most efficient whisk for foods that require volume (think egg whites and whipped cream).
Shop for Martha's copper-handled balloon whisk at Macy's.
Flat Whisk (right)
Also known as a roux whisk, it's good for stirring in a shallow vessel, as with pan sauces and gravies. It works well for separating eggs and lifting poached ones from their cooking liquid, too.
(GET: Our Homemade Mayonnaise Recipe)
Specialty Whisks 
You may find these whisks useful depending on what you love to cook or bake: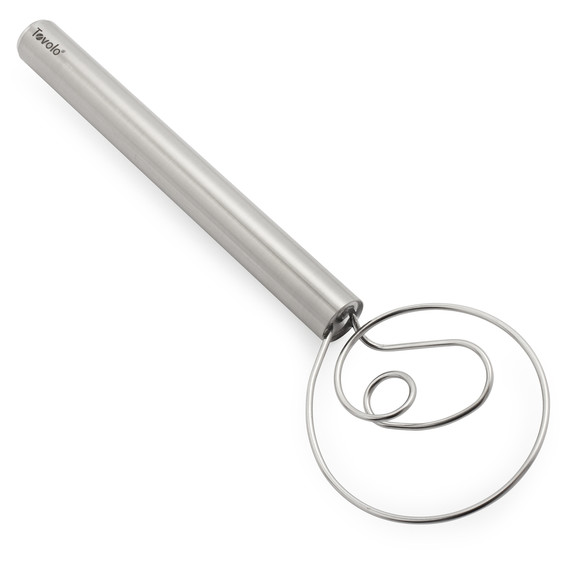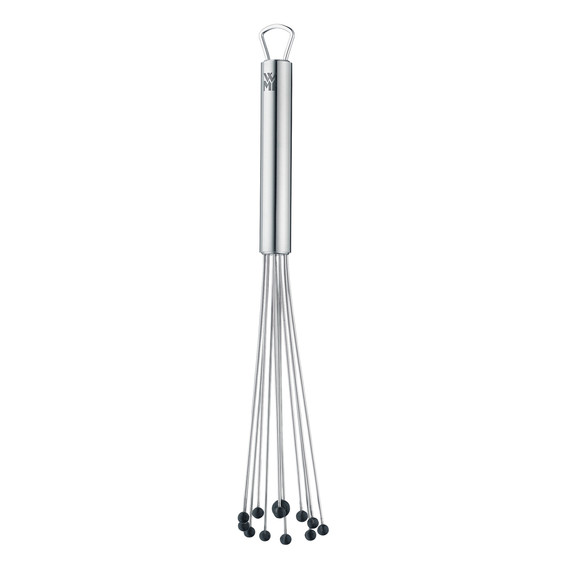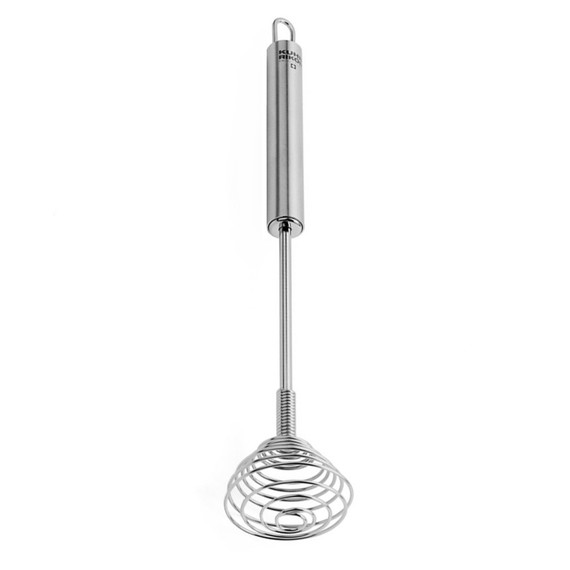 Spring coil whisk is great for small quantities.
Watch: Three of our favorite whisks and the proper way to use them.