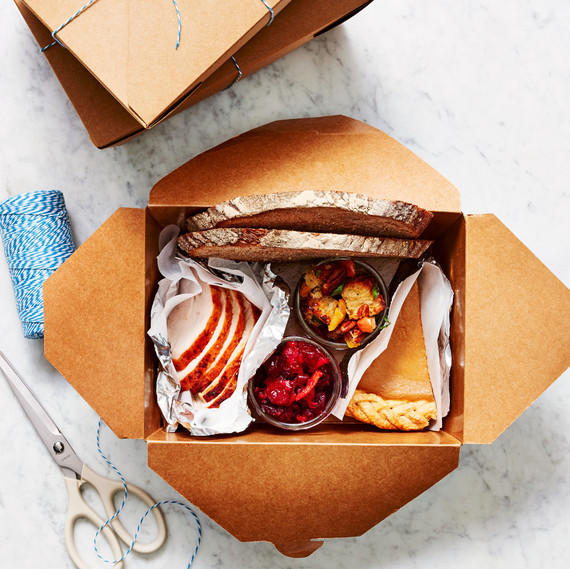 To leave them even more thankful (and save your fridge from overstuffing), send guests home with sandwich fixings and a slice of something sweet. All it takes is a few bucks and a little forethought to distribute leftovers with style. Just follow our three tips to transform leftovers into the ultimate Thanksgiving dinner party favor.
Care Packages
Order coated-Kraft-paper to-go boxes in advance.
Easy Fold & Close Box #4 takeout containers, $37 for 40, amazon.com.
The Best Parts
Spoon cranberry sauce and stuffing into small Mason jars.
Ball Quilted Crystal glass Mason jars, 4 ounces, $10 for 12, freshpreserving.com.
Wrap Right
Cordon off moist foods with parchment-lined foil.