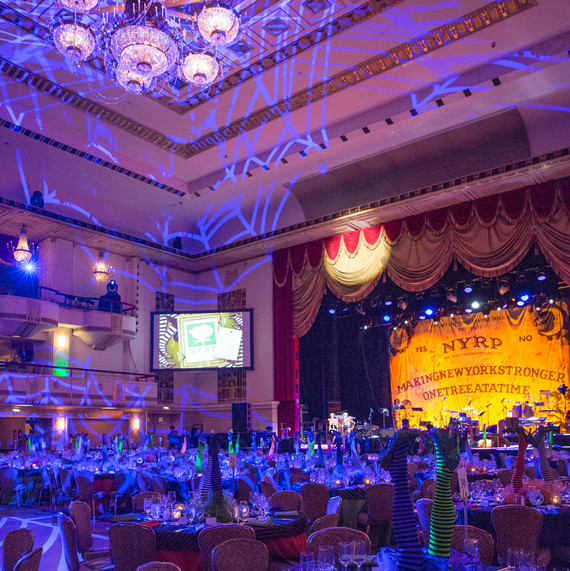 This year's gala theme is The Witches, Wizards & Warlocks Ball. What was your creative vision for bringing this theme to life, and where did you find inspiration?
The theme was inspired by a nod to vintage Halloween.  Specifically, the Halloween that emerged in the 1920s through the 1950s.  
During this time period, paper and party decor companies like Dennison and Beistle were introducing fun and easy ways to decorate for Halloween with their paper decorations. The decorations were built around the classic Halloween iconography of witches, pumpkins, ghosts, black cats and spiders. I have always loved the decorations that came out of this period as they have a charm and magic all of their own. I loved the idea of creating a unified theme with a classic Halloween icon "the witch" and allow the guests to interpret it in their own unique way. The "Divine Miss M" likes to see wit and whimsy in the party décor, so it was my job to take the witches idea and shake it up and give it the Bette Midler magic.  
[READ MORE: This is What Halloween Looked Like Over 100 Years Ago]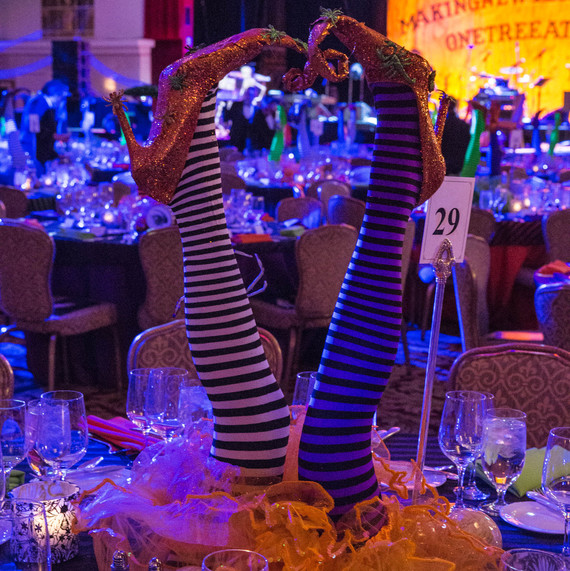 2. Any particular elements we should keep an eye out for tonight?
The ballroom at the Waldorf Astoria is enormous and since it's a Halloween party, moody lighting is essential. It was important to push the color palette of the tables over the top to make them "pop" in the room. I incorporated Halloween orange, absinthe green and corpse purple as the table colors with a custom sheer, wide-black stripe table toppers to pull it all together.   
The Pièce de résistance is the center piece.  
A pair of mannequin legs stick straight out of the center of the table wearing mismatched striped socks and custom glitter encrusted witches shoes. The legs are firmly planted in a sparkly tutu to seal the deal. It literally looks like a witch has crash landed into the table. I've called this year's design "driving while hexing." 
[GET THE SCOOP: 18 Magical Moments From Bette Midler's Hulaween Gala]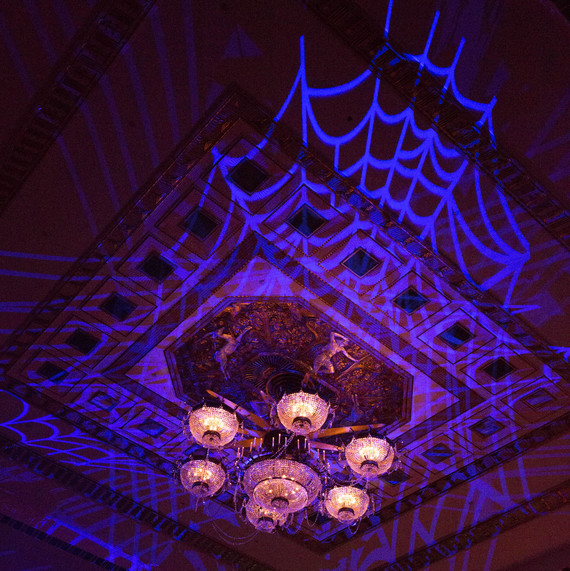 3. What are some Halloween party themes you would suggest?
With Halloween there are no rules and the only limitations are what you can dream up.   
One of the things I have loved about working with Bette is that she draws inspiration far and wide and loves to mash up themes. For instance "Hulaween" is a playful take on Bette's heritage of growing up in Hawaii and her love of Halloween. It also puts a playful spin on the traditional ideas of Halloween and injects a tropical element. Taking traditional Hawaiian themes and making them creepy is endless fun and puts a fresh perspective on traditional black and orange. Ways that we have done this has been by carving exotic fruits as jack-o-lanterns such as pineapple and melons. Zombies, head hunters and witch doctors all fit in perfectly into a spooky tropical theme. Exploding volcanoes, human sacrifice, scary tiki gods, weird tropical drinks, snacks and bizarre color combinations can make for a night to "dismember."  
[GET INSPIRED: Plan Your Own Epic Halloween Party]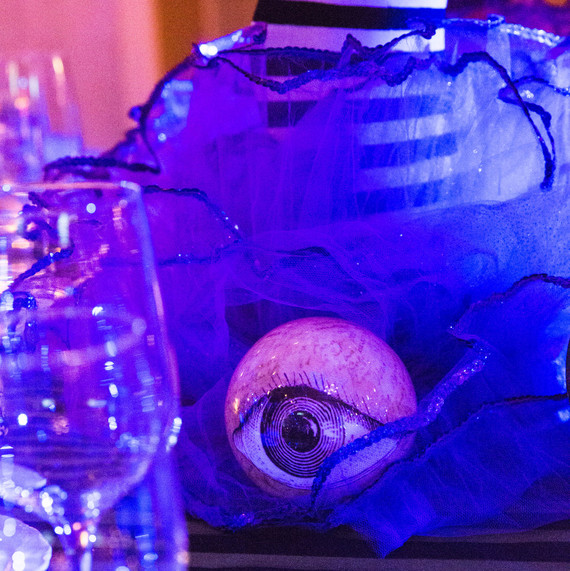 4. What would you serve for a Halloween party menu?
It all depends on the theme of the party. I have done everything from boozy punches to mixed cocktails, from bizarre takes on wine and cheese to a more elaborate menu. The most important thing to do is have fun! Keep the menu fairly simple so you're not a slave to the kitchen and often times asking guests to bring something simple like a bottle of red or white wine will ease a bit of the pressure.
5. What do you see as being trendy for Halloween decorations, costumes, food, etc. this year?
This year, for adult Halloween parties, I would imagine we will see a lot of presidential debate-inspired costumes. As far as food goes, wine and cheese parties have become so popular and are easy to pull together, it makes it the perfect fit for a Halloween gathering. Wine and cheese also gives the opportunity to not do a lot of candy if you don't want to. You can dish out bowls of beautiful preserves, quince paste, and fresh fruit paired with bizarre, stinky, moldy cheese and forego all the traditional candy of Halloween. 
[DIG IN: Our Spookiest Halloween Recipes]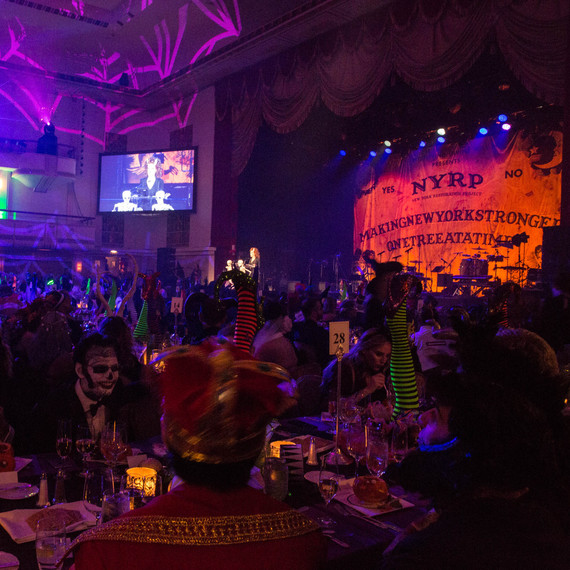 6. Any predictions of what will be big for Halloween next year?
I believe the idea of holiday and theme mash-ups will gain popularity. It's a fun way to play with traditional aspects of the holiday. Halloween in Shanghai or Bollywood Halloween all sound like parties I want to go to! 
Want another behind-the-scenes look at this event? Watch as Bette showcases one of her iconic costumes: