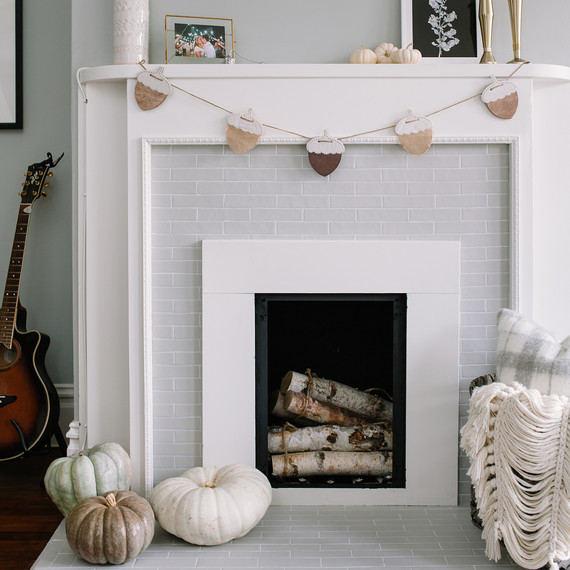 Fireplaces are designed to be the center of a room, so if your fireplace is outdated, it can ruin the whole aesthetic of your home. Luckily, it's easy to update a fireplace to make it modern and chic -- all you need is a little bit of paint and patience.
Interior designer Julia Goodwin made over the non-working tile fireplace in her home, updating it from an unsightly centerpiece to a chic focal point just in time for fall.
"Even though my husband and I have plans for a pretty big remodel in the near future," she explained, "it was simply too far off for me to keep living with the red and green tile. Not wanting to invest a huge amount into the space prior to the remodel, paint is always a relatively inexpensive way to add new life."
Here's how she did it!
[MAKE THIS: A Decorative Fireplace Screen]
MATERIALS: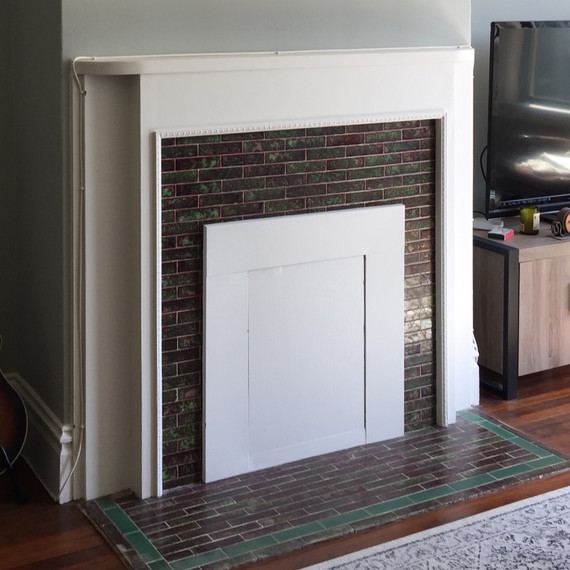 STEP 1
First, it's important to prepare the interior of the fireplace for the DIY makeover. This project is only suited for non-working fireplaces but you should consult a contractor before renovating anyway. If you have a gas line like Julia did, employ a professional to cut the line so it is out of sight and then cap it securely.
Next, you'll want to vacuum out the interior, tape off the edges and lay drop cloths. Then, use high-heat spray paint to coat the interior and cover any unsightly spots. Proper ventilation is extremely important during this step -- this should be done with windows open and while wearing a mask.
STEP 2
Next, you need to prepare the exterior of the fireplace for its makeover. In Julia's words, "It's all in the prep! Make sure the area is clean and dry prior to painting." Once you've scrubbed the surface down with soap and water, tape off the edges and place drop cloths around your work area.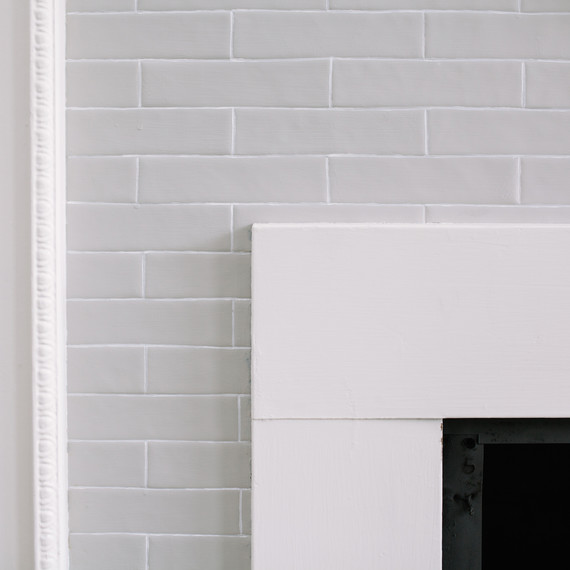 STEP 3
Using a flat paint brush, apply as many coats of primer as needed to cover the existing color. Patience is key here -- let each coat dry completely before moving on to the next. Julia recommends waiting 12 hours between each application.
STEP 4
Next, it's time to apply your paint color of choice. Use a flat brush to paint one or two coats. Once the paint has dried -- again, 12 hours is a good rule of thumb -- you can remove the painter's tape and touch up any areas that need it.
STEP 5
Use a fine-tip brush to paint thin lines between the tiles. You can use a light color like Julia did for a subtle effect or go bold with a dark "grout" color.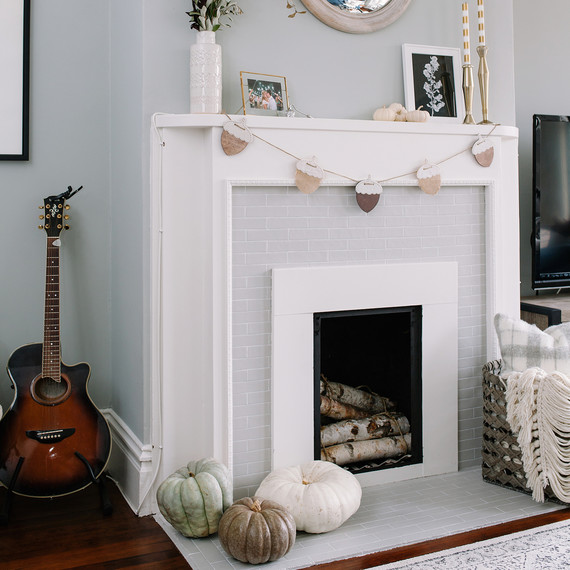 STEP 6
Once your paint has dried, the makeover is complete. Now, break out your favorite autumn decor and spruce up your new fireplace!
[CHECK OUT: Fall Harvest Decorating Ideas]
Julia's final thoughts on this fun DIY project? "You really can make a big change with just a can of paint, so imagine this project with a bolder color or a darker paint for the grout lines. The options are endless -- what's not to love?"