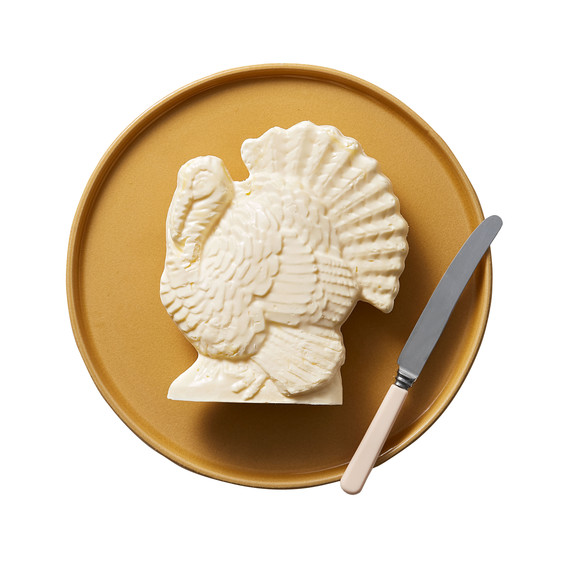 1. Molded Butter
"For the Thanksgiving meal, I like to repurpose one of my antique chocolate molds to form butter into a large turkey shape," says Martha. "It adds a touch of whimsy to the holiday table."
Here's how to make it: Using a small offset spatula, fill the mold with room-temperature butter, then smooth the surface. Refrigerate overnight. To remove, open one side of your mold and set it on the counter, butter-side up; then slide a spatula into the center bottom and lift up. If the butter sticks, run the mold very quickly under lukewarm water, being careful not to melt the design.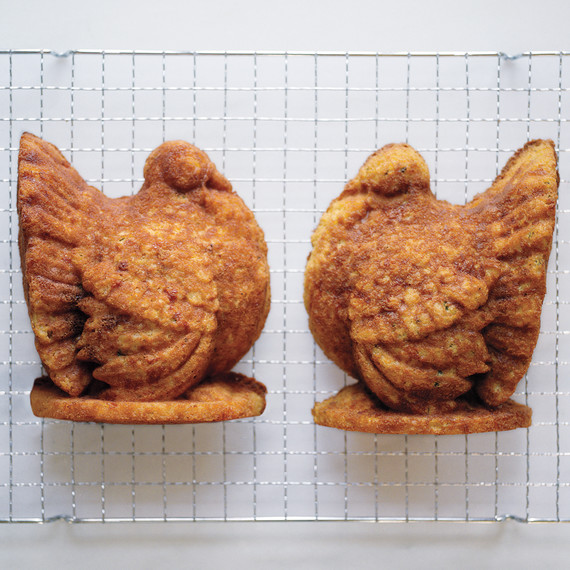 2. Cornbread "Turkeys"
Fresh corn kernels and cornmeal give these turkey-shaped cornbread loaves a wonderfully toothsome texture, while jalapenos, buttermilk, and cheddar add tons of flavor. Take it to the next level by serving with a side of turkey-shaped butter.
Get the Cornbread "Turkeys" Recipe
3. Cranberry-Pomegranate Gelatin
Pomegranate juice, fresh cranberries, and three different kinds of citrus -- clementines, orange juice, and lemon peel -- give this festive jelly its vibrant color and bright flavor.
Get the Cranberry-Pomegranate Gelatin Recipe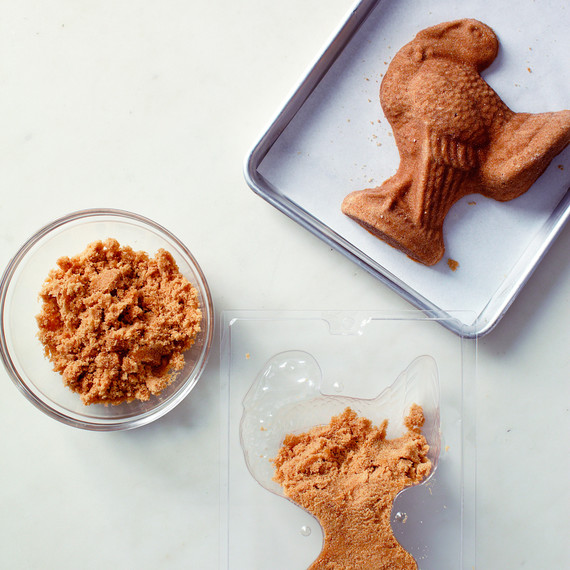 4. Brown-Sugar Turkeys
Although they're technically edible, we'd skip nibbling on these 8-inch-tall beauties and just use the birds to decorate your dessert buffet table.
Get Martha's Brown-Sugar Turkeys Recipe