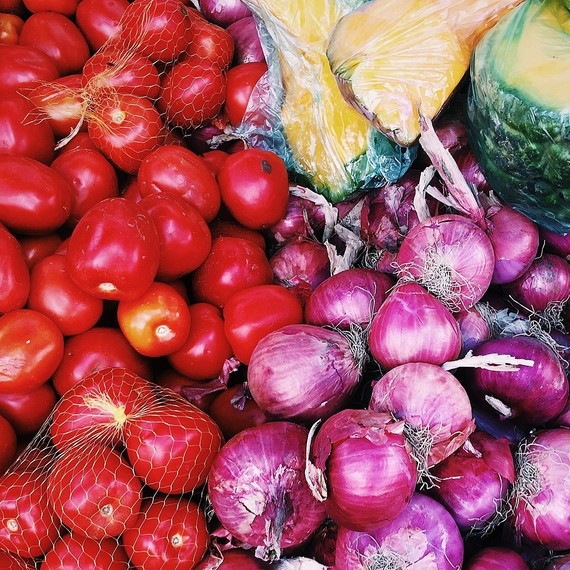 The first has been such a success that Denmark is about to get it's second surplus food supermarket. Wefood opened in February this year in the Copenhagen neighborhood of Amagerbrogade. and is the world's first food waste supermarket. The second location is set to open its in another area of the capital, Nørrebrogade, next week. The stores sell only surplus food that is past it's sell-by-date but still totally edible or incorrectly labeled or damaged food. Prices for produce are generally 30 to 50 percent less than average supermarket prices. 
(TRY our fried rice recipes, the best way to eat leftovers for dinner)
The initiative for WeFood came from the combined efforts of the Danish Minister of Agriculture and Food, the general secretary of charity Folkekirkens Nødhjælp (DanChurchAid), and the head of corporate responsibility at a major supermarket. They united to combat food waste in Denmark, the country produces approximately 700,000 tons of food waste every year. In its first six months, WeFood received and distributed 40 tonnes of food that would have otherwise been part of the countries food waste.
(GOT leftover herbs? Here are delicious ways to use them)
Other countries are implementing food waste initiatives in restaurants and France banned the supermarket practice of throwing away or spoiling unsold food earlier this year. Next up for WeFood? Plans are being for a third location in Arhus, Denmark's second largest city.