Putting together a last-minute costume can be tricky. Even with less than a week before Halloween, you can still create a costume that no one will forget. Halloween might fall on a Monday, but 56 percent of Americans in a Savers' Halloween Shopping Survey say that they'll still go to a Halloween party after work. Funny costumes aren't as popular this year as 55 percent said they want to be "scary" or "sexy" with their Halloween costumes. Not everyone is buying their costumes straight from the package, either. A survey conducted by Goodwill Industries shows that 57 percent of respondents would rather make their own Halloween costumes.
The most popular costumes this Halloween are inspired by Pokémon Go, Suicide Squad, The Avengers and Star Wars, according to the Savers' Halloween Shopping Survey. Presidential candidates have also provided inspiration for Halloween costumes. Other popular costume include heroines like Wonder Woman and Supergirl, anime characters like a Dragon Ball Z warrior, Crayola crayons and '90s favorites like Teenage Mutant Ninja Turtles and Dr. Seuss' Thing 1 and Thing 2. So, whether you want to be a Pikachu or a Harley Quinn, you can put together an amazing costume just by knowing what to look for at the thrift store!
[TRY IT: Make an Pikachu Costume Using Pajamas and Basic Supplies]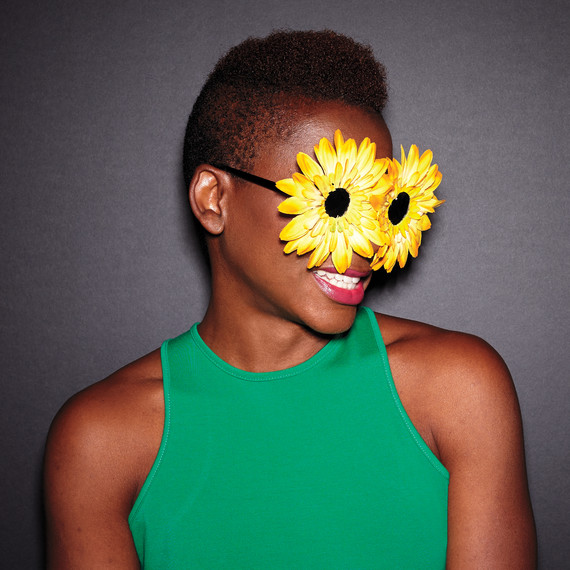 Mary Ginnaty, merchandising buyer for Savers and Value Village suggests shopping every section when looking for pieces to create your costume. "Think outside of the box and shop the entire store," she says. "[For a Suicide Squad costume] Check out the sports section for Harley Quinn's baseball tee/jersey and the men's section for The Joker's vest and tie." Complete the look by styling your hair the way the characters do and adding in some fun makeup. Considering the Presidential candidate route? Try finding a suit that's a tad too big and wearing a wig with a combover, or finding a red power suit and your best red lipstick.
If you can't find the exact item you're looking for, don't fret. Ginnaty says to consider the big picture. "Don't get stuck on finding the exact match for your costume inspiration," she says. "Instead, keep the color palette in mind and pull clothing items that match the characters' personality. Can't find a green vest or purple pants? A green bomber jacket or purple skirt make for unique alternatives." You can also modify items by sewing on new details or taking in seams. You also don't need to think of the costume as a literal representation of the character. For example, what would Pikachu be like as a human, or if Harley Quinn got a job as a secretary?You can be creative with your Halloween costume.
Adding final touches to your costume can go a long way. Think about the way your character does makeup or styles their hair. "Don't forget about the small details that can really pull your look together," Ginnaty says. "[For Suicide Squad] Both [Harley Quinn and the Joker] have distinct pale features with a strong red lip, so don't forget the face makeup or the green hairspray for that iconic Joker slick back." You can also create variations of characters but add in recognizable details, like a hairstyle or an accessory, that connects your costume to the character that inspired it.
Still at a loss for what to be for Halloween? Try one of our easy hair tricks for an effortless look: