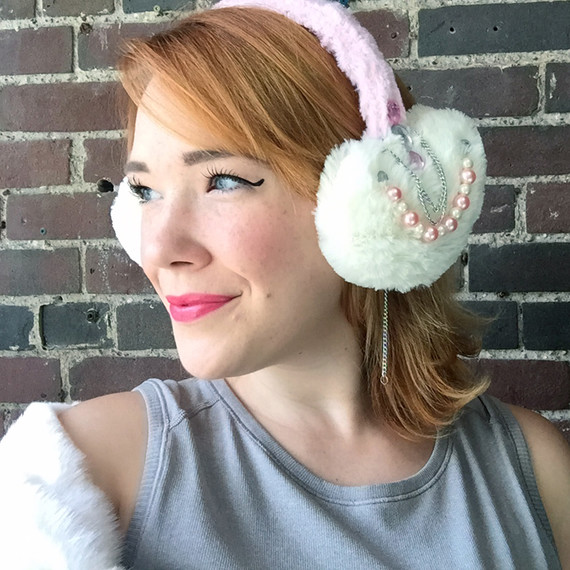 Uh oh! It's that time of year again when we scramble at the very last minute to put together a stand-out costume for that upcoming Halloween party or escort the kids around the neighborhood trick or treating. Not to worry, you may have things already in your closet to compile together to make a great inspired costume. Sometimes, just digging through your wardrobe or local thrift store gives you the best costume idea.
Chanel Number 5 from "Scream Queens"
One idea? You can quickly make up these embellished earmuffs as part of a "Scream Queens" inspired ensemble! Simply pair with pastel garments and lots of faux fur, the best part is that you can easily wear these stylish earmuffs after the holiday.
[TRY IT: Calling all "Scream Queens" Fans! Here's How to Embellish Your Own Earmuffs]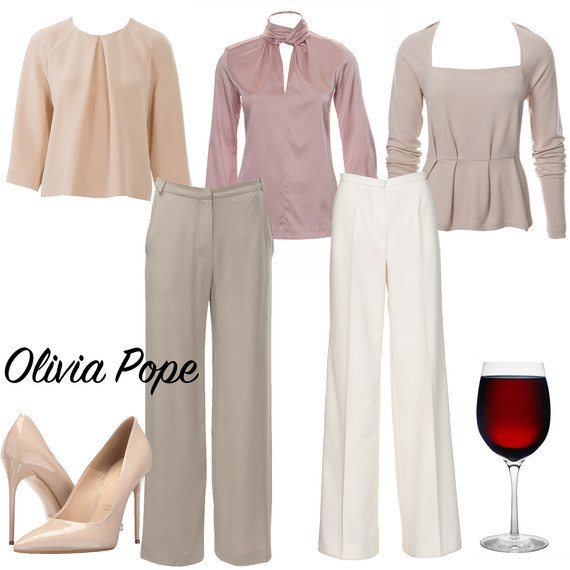 Olivia Pope from "Scandal"
Or if you're a big "Scandal" fan, then you can dress up as notorious Washington "fixer-upper" Olivia Pope! She fixes political disasters and scandals, has the president smitten, and rules the White House in flawless professional outfits pulled from designers like Giorgio Armani. Some of Olivia Pope's essentials are structured coats, elegant trousers, and silky pleated blouses in lights colors such as cream, grey, and beige. All of these garments on their own will make you feel as polished as her, so try combining these pieces for an outfit that's ready to take on Washington (and your Halloween party)! (Just don't forget your glass of red wine.)
[DON'T MISS: 8 Effortlessly Easy Halloween Costume Ideas]
Eleven from "Stranger Things"
It seems like everyone is still talking about the Netflix original series "Stranger Things," and it works as great (and relevant) Halloween costume material. If you want to dress up as Eleven then all you need is a sweet pink dress with collar paired with a navy blue bomber style jacket! You may also want to wear a short hair wig to really pull off the look. This can also be a costume for all ages, and a peter pan collar dress paired with a girl's blouson jacket works for little ones. You can use a midi shirt dress paired with a classic cinched jacket. And bonus idea: You can also swing by your local Halloween store for some fake blood to dab on your face.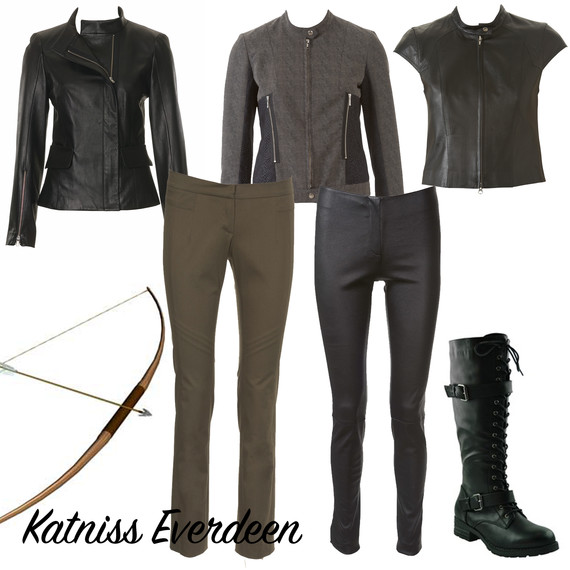 Katniss Everdeen from Hunger Games
If you're a big Hunger Games fan, then you can grab your lace-up boots and favorite leather jacket to look like Katniss Everdeen! Capture the essence of District 13 with distressed a real or faux leather jacket and top in shades of grey, green and black. Pair with tight trousers like these princess seam skinny pants and fitted leather pants. To make a convincing Katniss costume, just add a couple props and a distinctive hairstyle. All you really need is a pair of boots, preferably combat and her signature braid.
Whatever the date is, you can always dig through your own wardrobe (or a friends) to find last minute Halloween costume ideas that will get you excited and save you money! When in doubt, wear your favorite little black dress and pick up a pair of cat ears at the dollar store.