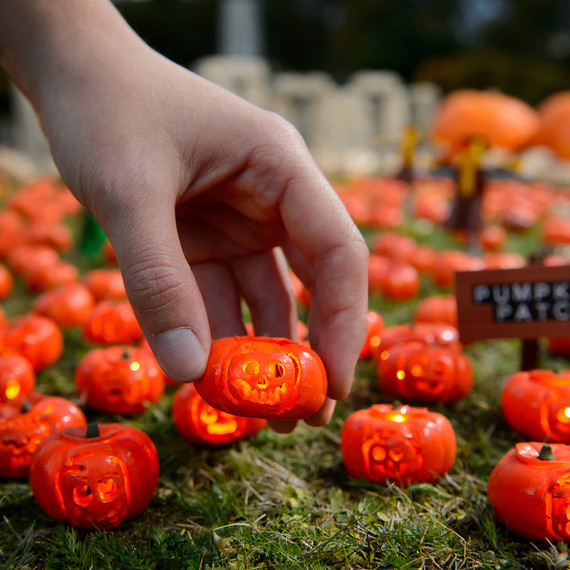 What happens when you take 200 miniature pumpkins and carve them into jack-o-lanterns? You get this completely adorable Halloween display!
As part of its Miniland attraction, Legoland Windsor created an intricate small-scale pumpkin patch, complete with hundreds of 1-inch-tall pumpkins. Dozens of the little gourds were carved by hand. It took miniature artist Hedley Wiggan 60 hours -- yes, 60 hours -- to make the teeny jack-o-lanterns.
"It was particularly hard working on the finer details of the pumpkins," Wiggan explained. "There's a science involved in understanding any material you work with but once I got to grips with it the fun began."
The pumpkin patch display also includes hay bales, tractors, farmers and scarecrows -- all the makings of a quintessential autumn scene. The pumpkin patch is available for viewing through the beginning of November.
[CHECK OUT: More Adorable Pumpkin Decorating Ideas]