Let your lighting steal the show by mixing in a little sparkle and shine. Freshening up your decor with new lighting is an easy way to update a room without making any major upgrades. The right lighting can transform a room by adding character, drama, and charm. Whether you prefer modern, industrial pendant lights above your kitchen island or delicate, crystal chandeliers cascading over your dining room table, brighten up your home with these stunning chandeliers to complete your beautifully designed space.
Take a look at these six ideas for decorating your home with shimmering and stylish chandeliers.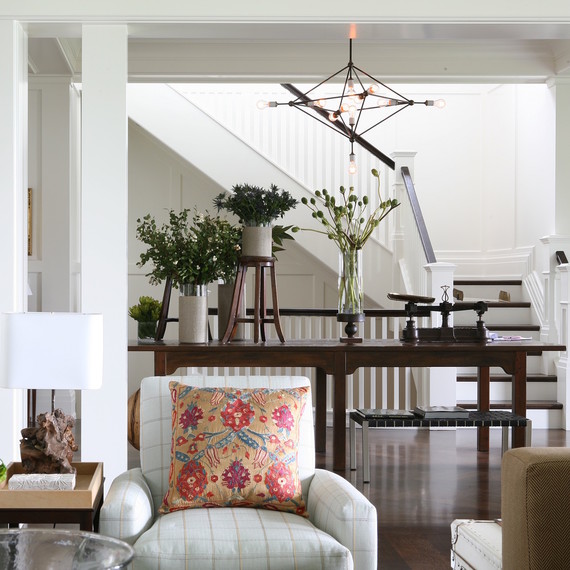 1. Industrial
Define the space above a dining table or front entry table with an industrial chandelier that adds a bit of personality. Exposed bulbs and sharp lines make this chandelier a popular choice for a contemporary style home.
Image Credit: Foley & Cox Interiors
[GET THE LOOK: Industrial-Chic Furniture]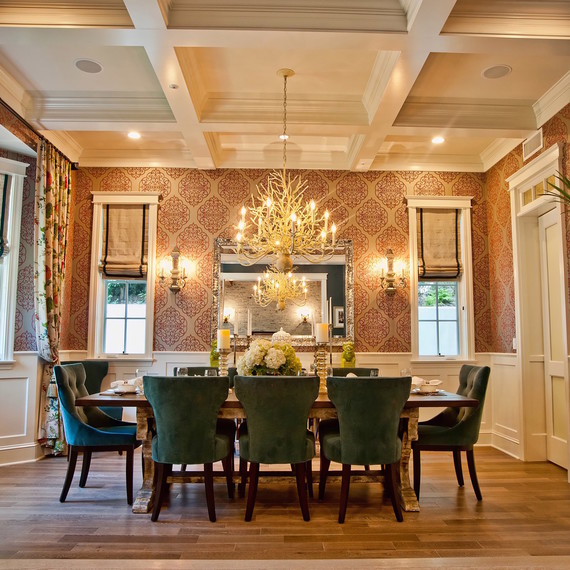 2. Rustic charm
Traditional yet trendy, draw attention to your dining room with a bright and bold chandelier. This rustic chandelier dazzles above the dining room table. Highlighting natural elements, this charming chandelier is the perfect addition to a country chic cottage or a gorgeous cabin in the woods.
Image Credit: Structure Home
[HOME TOUR: Rustic and Refined Barn Home]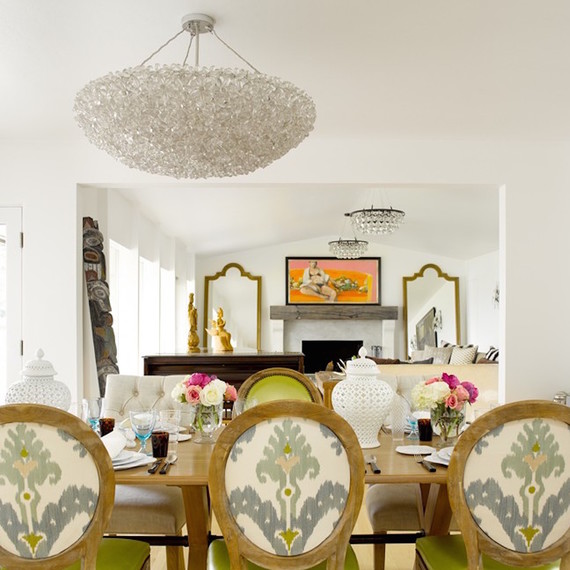 3. Crystal shimmer
A little shimmer and shine can go a long way in a dining room, kitchen or entryway. A classic crystal chandelier takes center stage in this formal dining room. Make a grand gesture by choosing a large crystal chandelier full of ornate details and sparkling crystal accents to top off your room's design.
Image Credit: Graciela Rutkowski Interiors
[BE PREPARED: Crystal Chandelier Maintenance]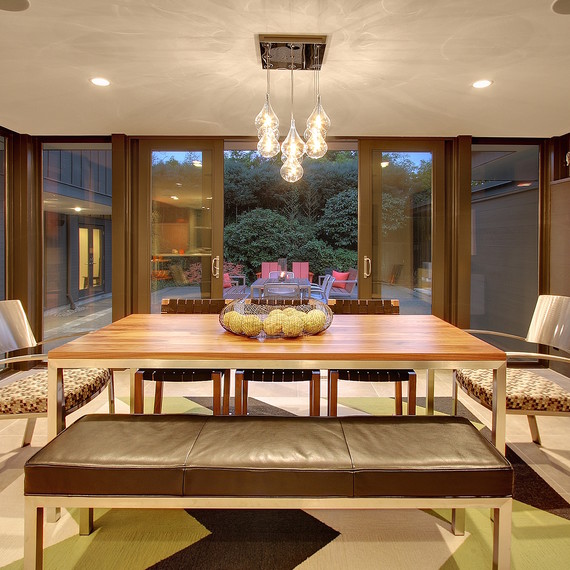 4. Mid-century modern
Layered teardrop glass pendant lights create a laid-back vibe with a touch of sophistication in this mid-century modern home. Create interest by hanging each pendant at varying heights for a clean, polished look.
Image Credit: Darren Patt Construction
[MAKE THIS: Mid-Century Modern Quilted Pillows]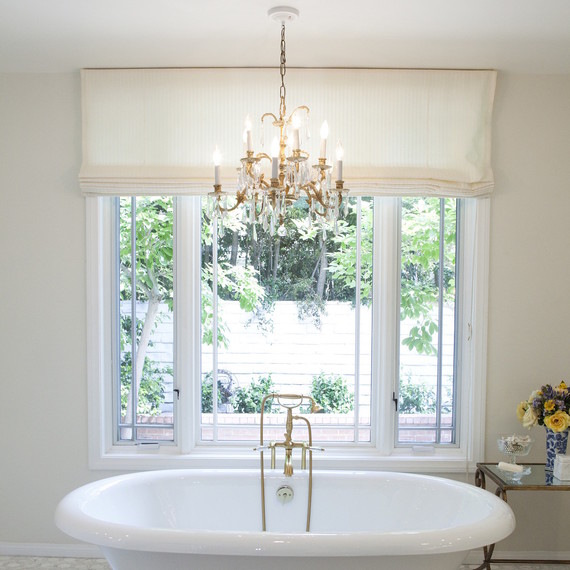 5. Classic candle-style chandelier
Looking to create a more formal, elegant atmosphere? This classic candle-style chandelier adds a delicate touch to any space. Try hanging a traditional chandelier above a freestanding tub, vanity set or dining room table.
Image Credit: Houseplay Interiors
[LEARN MORE: Candle Chandeliers]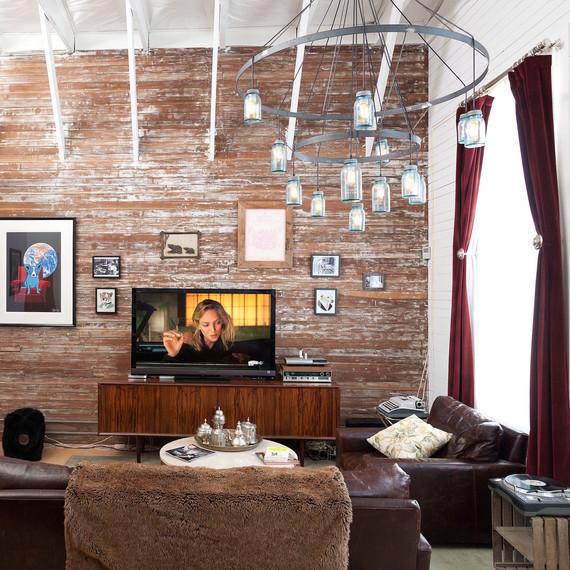 6. Mason jars
Get creative with your lighting by choosing an uncommon chandelier style. This mason jar chandelier uses individual glass jars as a light source to create a rustic twist and one-of-a-kind design. You can DIY or buy this mason jar chandelier to suspend from your living room ceiling or individually hang each jar for a single pendant light.
Image Credit: Architect Mason Kirby Inc.
[ALSO TRY: Making Candle Holders from Mason Jars]