Enter a world of wispy cobwebs, gothic design, row upon row of skeleton creatures, and decorative mannequins that are drop-dead gorgeous. (Literally.)
This Halloween season, Grandin Road, retailer of home furniture and accessories, teamed up with Macy's Herald Square in New York City to launch the first Halloween pop-up shop of its kind. Macy's is famous for bringing the magic of the holidays to life from the annual Thanksgiving Parade to their holiday window displays. But this is a first for Macy's too — it's their first-ever Halloween concept shop.
[DIY: Make Your Own "Black Magic" Halloween Wreath]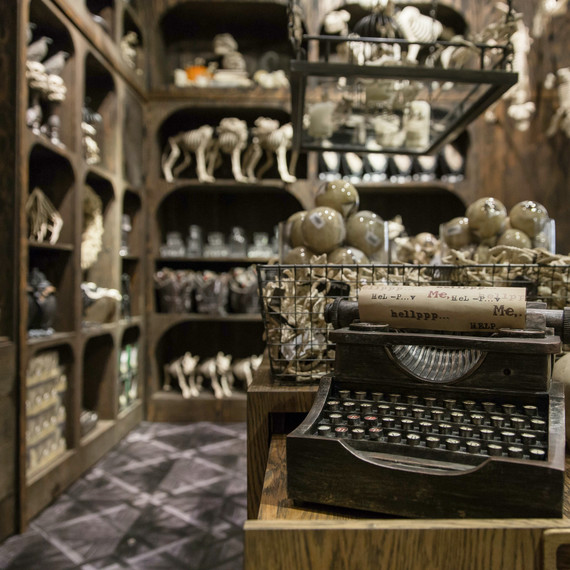 Inside the 1,400-square-foot shop, customers can browse among the four themed vignettes called "Frightfully Fun," "Bewitching," "Halloween Glam," and "Macabre and Mystical" respectively.
"To us, and millions of Americans, Halloween is not just a holiday — it's a lifestyle," said Jennifer Reeves, Senior Vice President of Brand Marketing at Grandin Road. "Our concept will bring the holiday to life with a witch's brew of sight, sound, movement and lighting effects. It will be a sophisticated and fashion-forward display that — for the first time — gives customers the opportunity to see, hear, and touch Grandin Road's one-of-a-kind Halloween décor."
[GET INSPIRED: Our Most Showstopping Ideas for Your Halloween Party This Year]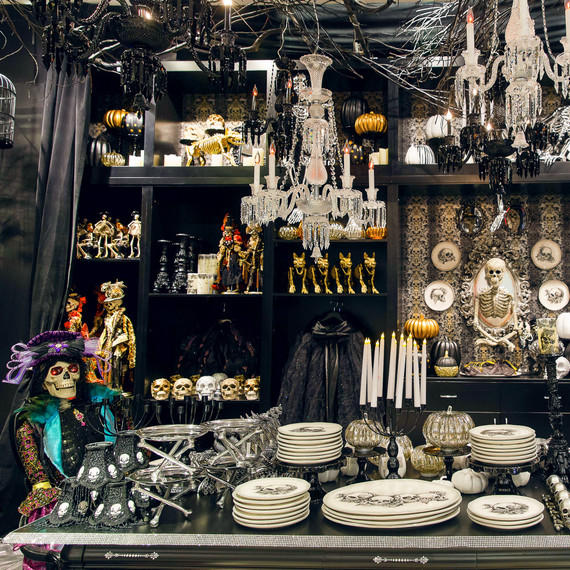 Such as? Think: crystal-encrusted skeletons, glittery gold pumpkins, apothecary bottles, and creepy-cute skeletal mice. Oh, and did we mention animatronic props like a haunted typewriter that types itself? (We know, the stuff of our Halloween dreams.)
The Grandin Road Shop is open until Halloween, October 31. If you can't make it out to New York City for an in-person visit, you can still take a virtual 360° tour of the space, which shows all the nooks and crannies of this creepy-cool space. It took 72 hours to build and fully decorate the shop — and a video timelapse shows just a glimpse of the behind-the-scenes magic it takes to create such a shop of ethereal elegance.