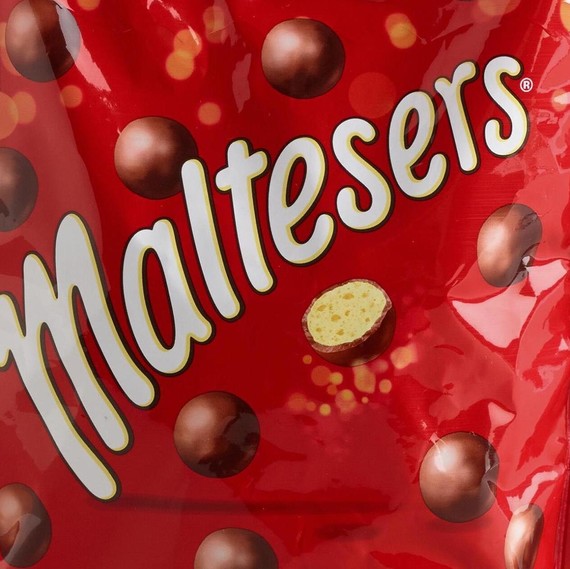 Do you adore Cadbury Creme Eggs? Sure! Did you know they are a British import now made in the U.S.?  The latest U.K. sweet treat we're about to embrace is Maltesers, a malted milk ball candy set to arrive on American grocery and convenience store shelves in January 2017.
(TRY our Candy Bar Dessert Recipes)
Described as "honeycombed malt biscuit balls, coated in milk chocolate, with more crunchy biscuit than chocolate" on World Market, this Mars-owned candy is similar to Hershey's Whoppers, though connoisseurs say there is a definite texture and taste distinction between the two. And though relatively unknown in the U.S. but a top 5 chocolate in the U.K., Malteser's actually originated on this side of the Atlantic: they are credited to Forrest E. Mars of the Mars candy family whose company still makes them today. When Mars introduce the candy in 1936, it was called "Energy Balls!"
(CANDY isn't the only Halloween treat, try these recipes)
If Maltesers appeal to your sweet tooth, you'll be happy to know the candy will be available in a variety of sizes; from 1.3-ounce singles to 3-ounce theater boxes to 31.1-ounce tubs. And if you just can't wait until January to try them, well the iconic red bags and boxes can already be found in some movie theaters as well as from international sellers of U.K. candy including British Corner Shop. 
If you had any leftover (!), Maltesers would work wonderfully in this candy shortbread: