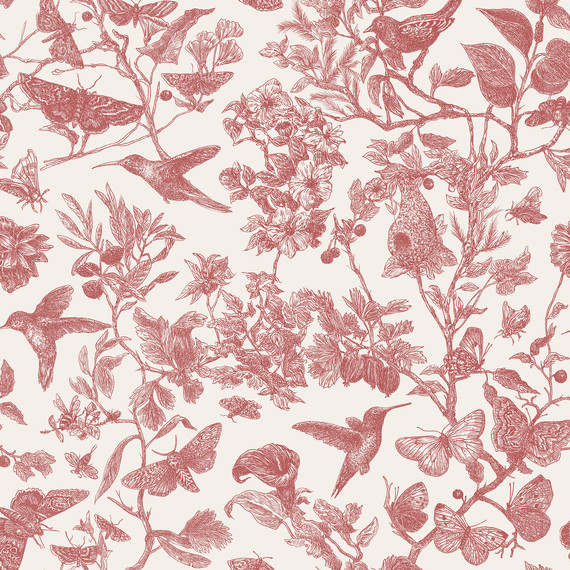 International model Missy Rayder is taking her love for fashion off the runway and into homes everywhere. She and her husband, fine artist Marko Velk, recently started their own line of fashion-forward, eclectic wallpapers that are sure to resonate with homeowners around the world.
The couple's new brand is called Penumbra Obscura, and it features a variety of stunning hand-drawn patterns, many of which are influenced by foreign cultures.
"I traveled so much for my job and really got absorbed in the places I went," Rayder told Architectural Digest. "I became fascinated with the tradition of different cultures, especially the history behind the masks of Africa and Mexico."
The collection includes patterns featuring safari animals, tribal masks, griffins and more, and each pattern comes in several rich color ways. We can't wait to see how the product line expands as the company grows!
[CHECK OUT: A Complete Guide to Wallpaper]